A links is the oldest style of golf course, first developed in Scotland. The word "links" comes via the Scots language from the Old English word hlinc : "rising ground, ridge" and refers to an area of coastal sand dunes and sometimes to open parkland. Links land is typically characterised by dunes, an undulating surface. And every golfer would like to play a real golf links in Scotland or Ireland.
A classic links always sits beside the sea, a shoreline or estuary and features sand dunes and sandy, waste ground recovered from ebbing tides, usually by an evolutionary process over centuries. The word 'links' actually means that the uncultivated shoreline is 'linked' to more fertile soil further inland.
In the early days of golf, the game was always played on this type of common, waste ground where the natural characteristics made it unsuitable for agriculture. The sandy, gravelly soil and short, stubby, relatively thin bent grasses were ideal for golf because they required minimal upkeep. The flattish ground amongst the sand dunes was easily adaptable to the challenges of the game as it evolved over the centuries and it did not require a huge amount of costly care and maintenance. Rabbits, sheep and goats did most of the green keeping work keeping the grass short, crisp and free from weeds as well as fertilizing it in the process!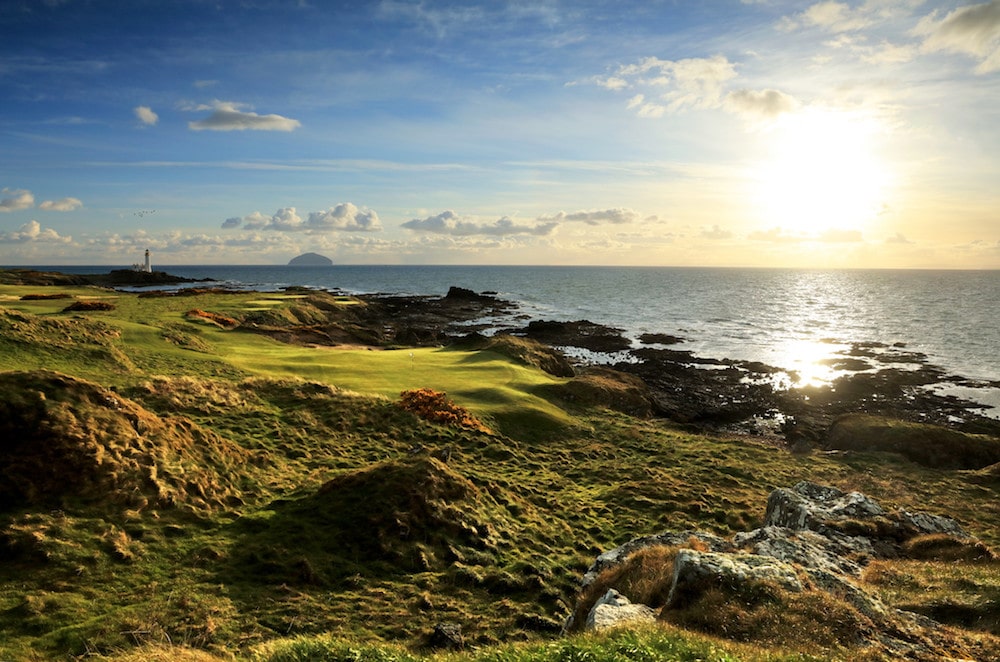 The key distinguishing factor between playing on a golf links as against the inland/parkland variety of the same game is the way experienced links golfers anticipate how the ball will bounce and skip across rumples, ridges and slopes.
The wind is almost ever-present on the links and this is one of the principal challenges to the golfer. Playing with the wind behind, the ball can travel huge distances, bounding along the hard, sandy turf propelled by the gusts. But when the wind is against or from the side, the challenge is rather different and a short hole on the card can become a monster.
Traditional Golf Links Course
St. Andrews, Royal Troon, and Royal Dornach are considered three of Scotland's most famous and most traditional links courses. In Ireland, there are also traditional links, including Waterville, Ballybunion and Lahinch. The United States also has several famous links courses. One of them is the highly ranked Pebble Beach. Sinnecock Hills in New York and Bandon Dunes in Oregon are also traditional links.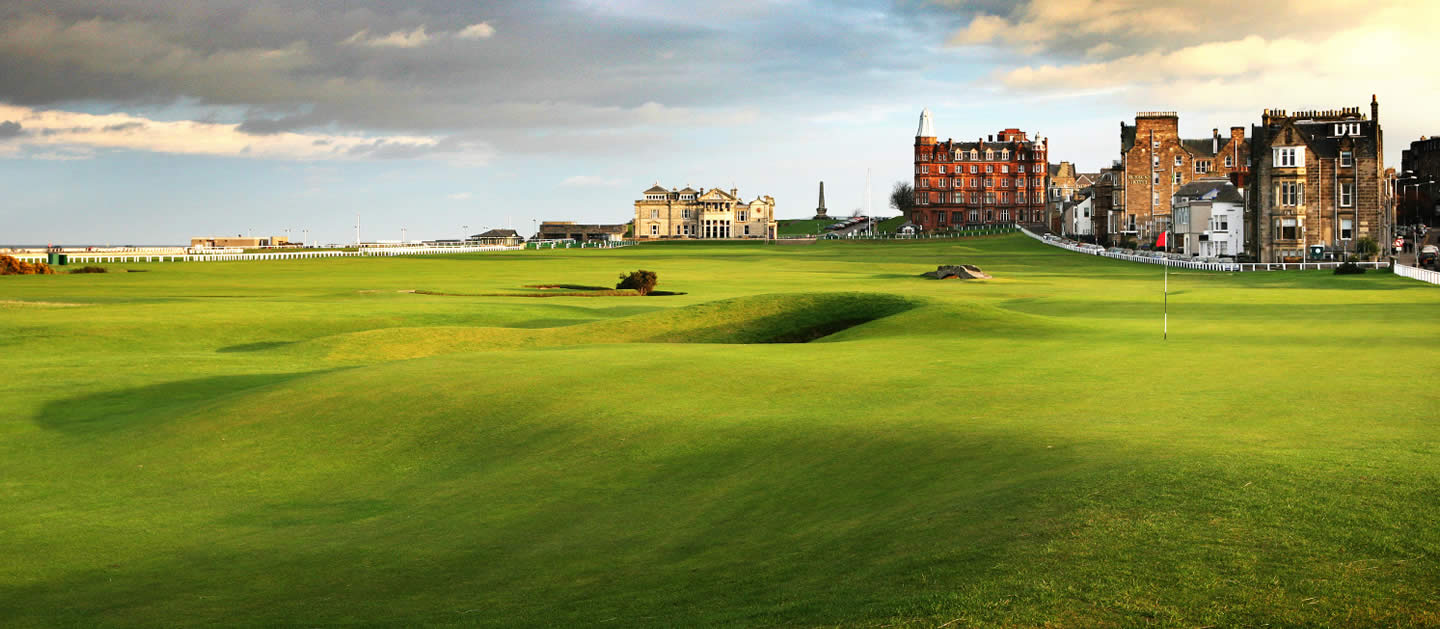 Modern Links Style
The look of links-style courses can vary greatly. Most are developed by designers to look like traditional links courses. There are no trees or very few, and the land has subtle rolling terrain. However, many links-style courses are not built along the coast.