HIGHEST GOLF COURSE
The highest golf course in the world was the Tuctu Golf Club in Morococha, Peru, whose lowest point is 4372 meters above sea level.If ypou play here you will perhaps struggle with altitude sickness caused by a lack of oxygen! But the course is closed since more than 15 years. Now the highest altitude golf course is the Yak golf course at 13,025 feet (3,970m) above sea level in Kupup, East Sikkim, India. This is part of an Indian Army base and measures 6026 yards long.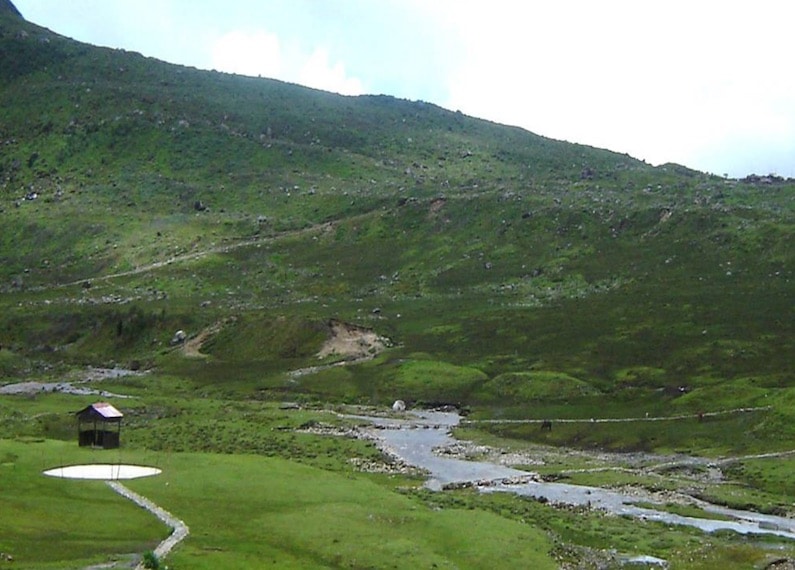 LONGEST HOLE
The record holder for the world's longest golf hole is the par 7 7th at the Satsuki Golf Club in Sano, Japan. While traditional courses longest holes are mere par 5s that measure in and around 500 to 600 yards, this monster hole covers a back breaking 964 yards! While the longer hitters out there would enjoy the challenge of reaching the green in 3 or 4 shots, those struggling with their game may well run up a hideously high score on this one!
BIGGEST GREEN
The old adage "Drive for show and putt for Dough" rings true for most amateur golfers and certainly for the lucky sods who have been blessed with enough talent to play their trade on the professional golf tours. Two putts is what we all realistically aim for on every green we reach in regulation but that is not such a straight forward task, especially when your ball ends up on the world's largest putting surface! While a number of the shared greens on the age old links courses in Scotland are pretty big, the World's Largest Green is that of the 695-yard, 5th hole; a par 6 at the International Golf Club in Massachusetts, with an area in excess of 28,000 square feet. If we were to assume that the green is perfectly round you could be left with putts in excess of 160 feet! Now THAT is 3 putt territory!
LONGEST PAR 3
Only accessible by helicopter, the tee for the Extreme 19th at the Legend Golf & Safari Resort is a whopping 1,400 feet above the green while the hole measures 310 yards horizontally from tee to green. A driver is required by even the best players and even of you hit the giant Africa-shaped green, two putting is no easy feat!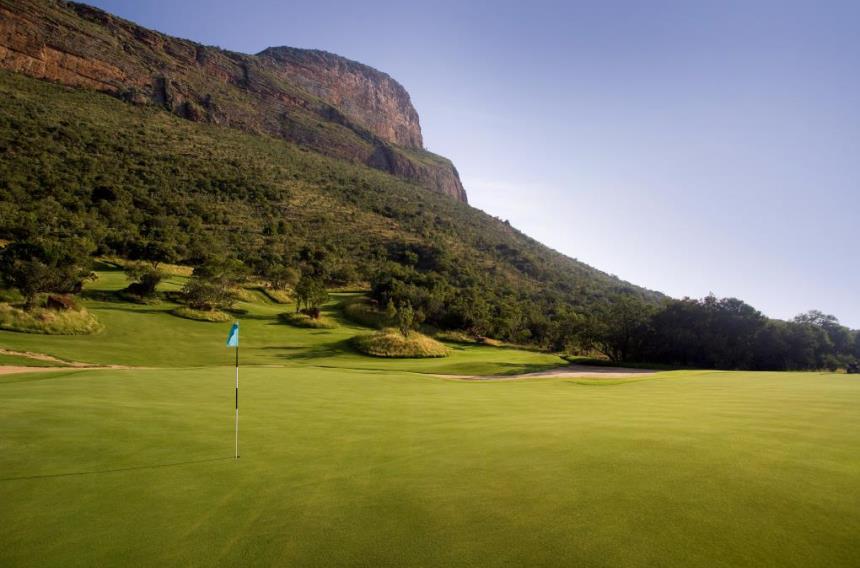 BIGGEST BUNKER
Bunkers are the mortal enemy of many a high handicapper who may not understand fully just how to escape one, let alone hit it close enough to bag a sandy save. Pine Valley's Hell's Half Acre then, would be probably be his biggest golfing nightmare! Considering an acre measures 43,560 square feet we can only assume this mammoth bunker sprawls across over 20,000 square feet.
Pine Valley is also home to another devilish bunker known affectionately as The Devil's A*****e which is so deep and so difficult to escape that one golfer once reportedly took 38 attempts to free his ball. You may be thinking this guy must have been a bit if a hacker but he had just completed the entire front nine in 4 shots less!