The Tam Dao Golf course is located high in the Tam Dao Mountains, 45 minutes North of Hanoi, which makes for year round cooler temperatures. The weather gives Vietnam golfers the feeling of playing in the Northeast USA rather than tropical Asia.
The Tam Dao golf course opened in 2007 was designed to be the best golf course in Vietnam. Golf course design company IMG used the natural land contours and local flora and fauna to create a visual treat for golfers. Massive mountains in the backdrop frame each hole and give the impression of one being in the Alps or Adirondacks. The golf course plays through a series of lakes and streams, making it one of the most scenic Hanoi golf courses. Sea Isle Paspalum is used on the tee boxes and fairways, while Sea Isle 2000 Paspalum greens ensure smooth and quick putting surfaces. Various tee boxes cater for players of all levels and from the back tees experienced amateurs, and professional golfers will be required to use every club in the bag to score well.
The key to scoring well at Tam Dao is the approach shots, many of which play to elevated and well-guarded greens. The par-5 first hole is unique in that it requires golfers to lay up short of a water hazard some 200 yards away, or for long hitters go for the green in two.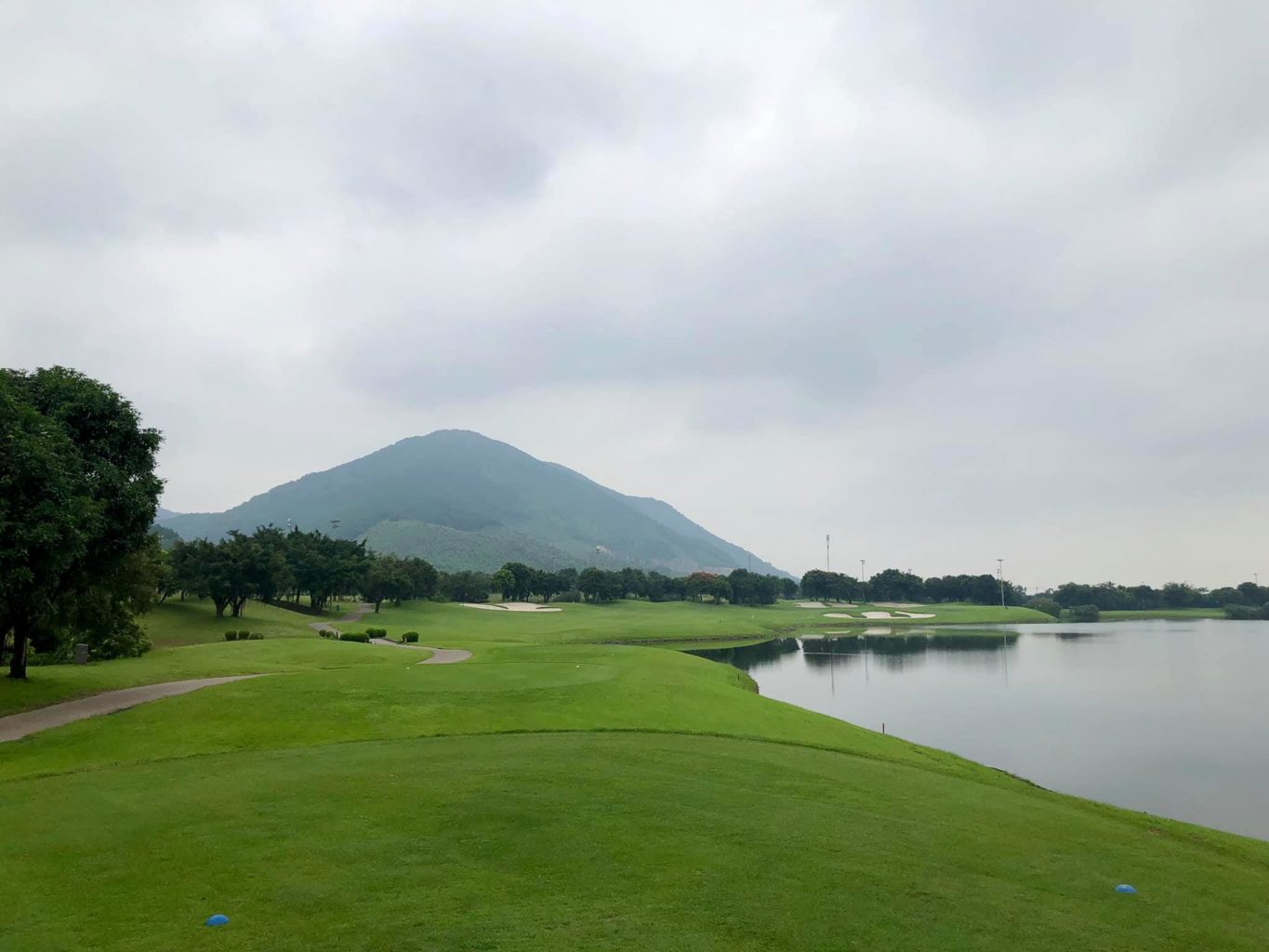 However, beware of the giant tree front to the left of the green as shots with not enough distance tend will quickly get caught in the top branches. Equally challenging is the second hole on the back nine. The short par-4, only 353 yards, plays to an elevated island green with closely mown fringe and flanked by water on all sides. The hazard demands an accurate second shot, to avoid a watery penalty.
Other memorable golf hols include the dogleg par-5 tenth and the beautiful uphill par-3 second hole. Once again, both require accurate shots into the green to avoid tricky surrounding areas and hazards near each of the greens.
Initially, when opened, excellent golf course maintenance consisting of double cut fairways, white sand bunkers, and close cut greens and fringes made playing Tam Dao a real treat. Nowadays, course conditions have seen better days and maintenance is haphazard. The clubhouse is rundown and in need of renovations. Call ahead or check with a local golf tour operator to be sure of the situation.
Practice Facilities
Driving range
Putting green
Golf tuition
Golf Club Amenities
Club accepts credit cards
Clubhouse
Bar & restaurant
Proshop
Rentals
Clubs for hire
Buggy for hire
Weather forecast