The Chi Linh Star Golf & Country Club features 27 holes of challenging international standard golfing. The golf club opened in 2003 east of Hanoi. Chi Linh Star Golf & Country Club hosted the first professional golf tournament in the north of Vietnam, the 2004 Carlsberg Masters Vietnam.
Chi Linh Star Golf course was designed and constructed by Independent Golf Course Services a well known Australian firm who have also completed golf courses in Australia, Thailand, Indonesia, Philippines, and China. The golf course is in a beautiful valley on rolling forested hills, with several creeks, lakes, and natural water hazards.
A large natural lake in the center of the course ensures that water comes into play on many of the holes. For example, several holes feature tee-shots with water carries, and others play to island greens formed by the lakes many capes and bays. For those playing well through the round, be forewarned, the final hole is nothing less than a 680 yard (yes that is correct and not a typo) uphill par 5. Reserve power and do not let up until in the clubhouse.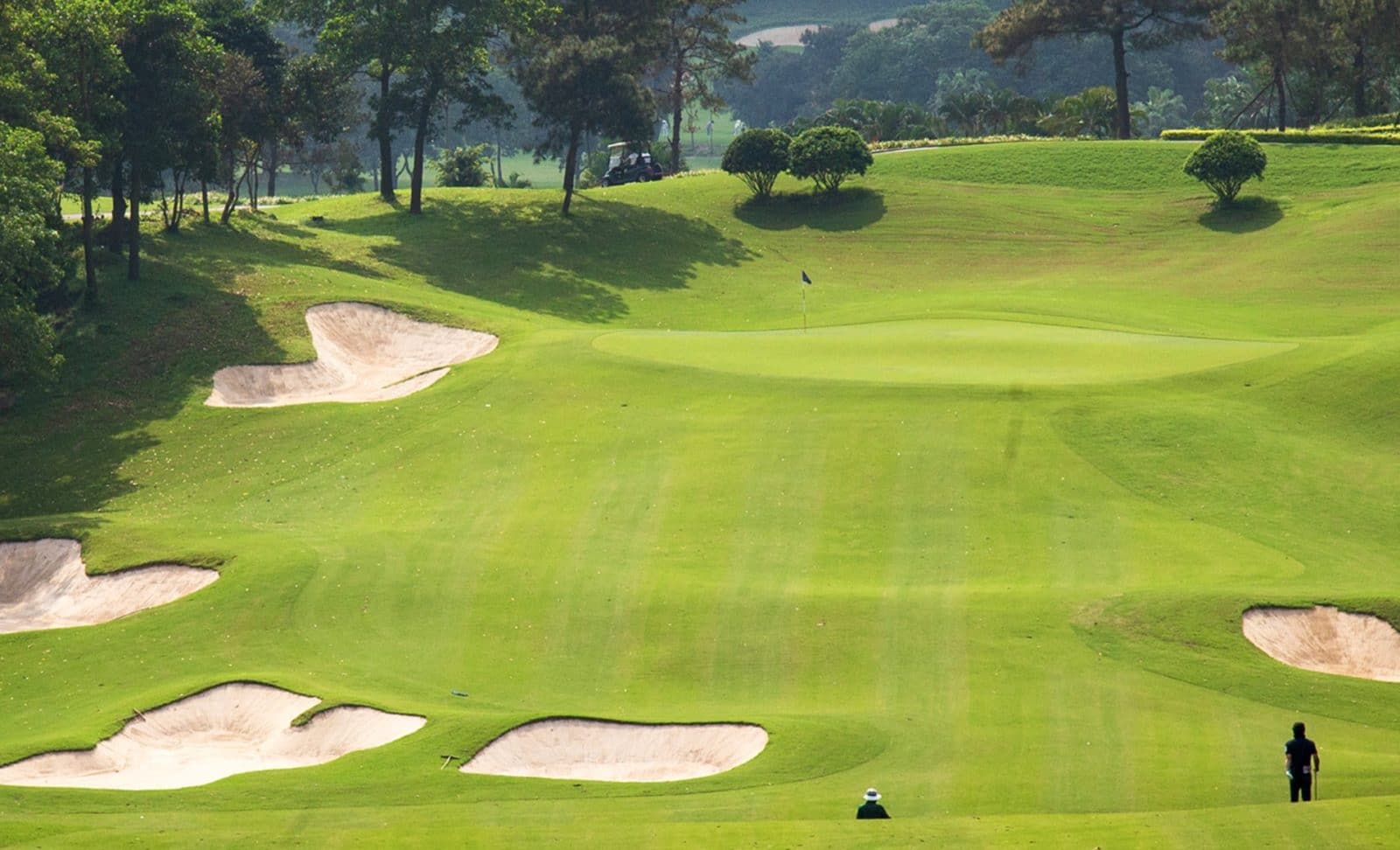 The par-4 380-yard second hole is also one of the best at Chi Linh with a long carry to an elevated well-guarded green needed to par this hole. The par five 5th is another fine hole, where side hill lies predominate all the way down the right side of a fairway that slopes into a large lake on the left.
Playing conditions at Chi Linh Star are generally good year round. Tiff Eagle grass greens ensure smooth and fast putting surfaces. Tee boxes and fairways are a Bermuda variant explicitly developed for Hanoi's changing temperatures. The thick rough, mainly when left to grow long, will present a constant challenge even for the most accomplished of golfers.
Practice Facilities
Driving range
Putting green
Golf tuition
Golf Club Amenities
Club accepts credit cards
Clubhouse
Rentals
Clubs for hire
Caddy available
Buggy for hire
Weather forecast