Muswell Hill Golf Club was founded in December 1893. Initially there was a 12 hole course, which only grew to 18 holes in 1905. During the First World War, the Club was forced to give up the tenancy of part of the land, and this was divided into allotments, that survive to this day. The course was reduced to 9 holes.
After the war the Club began to lease more land but there was ongoing friction between conservationists and property developers over land use. However, as more land was acquired by the Club so an 18 hole course was established, and in 1931, a new clubhouse was built. During the Second World War, part of the land was used to grow food crops and house ammunition dumps.
The final addition to the course was a triangle of land that now encompasses the 12th green and 13th tees. That was over fifty years ago.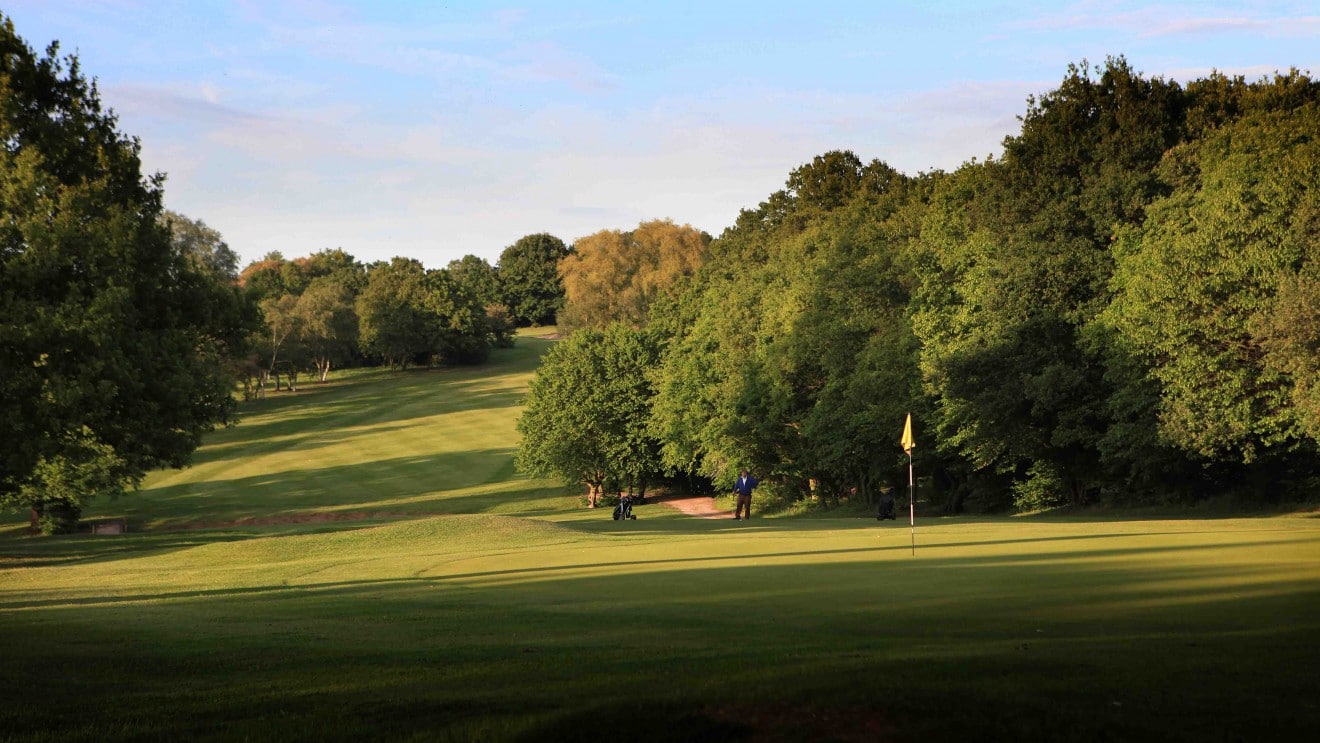 Today, the course continues to be developed by the greenstaff. Most recently, new tees, extending the length of the hole, have been added to the first and seventh. Other tees have been relayed and repositioned. New bunkers have been inserted into the third and fourth fairways and the fourth green has been redesigned. More is planned for the coming years.
Muswell Hill Golf Club is a Par 71 (men) and Par 73 (ladies) parkland course. Off the back tees it is sufficiently challenging to test the very best golfer, but it can also offer a more forgiving experience to the less gifted majority. It has earned its reputation for being beautifully maintained.
Off the course, Muswell Hill has a comprehensive pro shop and a spacious lounge bar, with its view up the 1st, tree-lined fairway and across the 17th tee.
Muswell Hill Golf Club welcomes any golfer who loves the game, including visitors for green fees, societies and those looking for a flexible range of golf club membership packages.
Practice Facilities
Driving range
Putting green
Golf tuition
Golf Club Amenities
Credit cards accepted
Clubhouse
Bar & restaurant
Proshop
Rentals
Trolley for hire
Weather forecast