Blue Devil Golf Club is disarming, deceptive,and devilishly crafted to challenge you to "give the devil his due". Known as one of the best golf courses in Calgary (Alberta), Blue Devil Golf Club is a unique and awe-inspiring golf experience that unfolds before you in the serene river valley of Fish Creek Park. Blue Devil Golf Club offers the very best in Calgary golf with its rolling fairways and unique and challenging bunkers that you are going to love.
The most difficult hole is certainly the 15th. The true "Blue Devil" Hole at 629 yards from the "Devil" Tee's makes this one of the toughest par 5's you will ever play. But wait, once you get down the fairway it does not end there. The "blue" now comes into play with the partial island green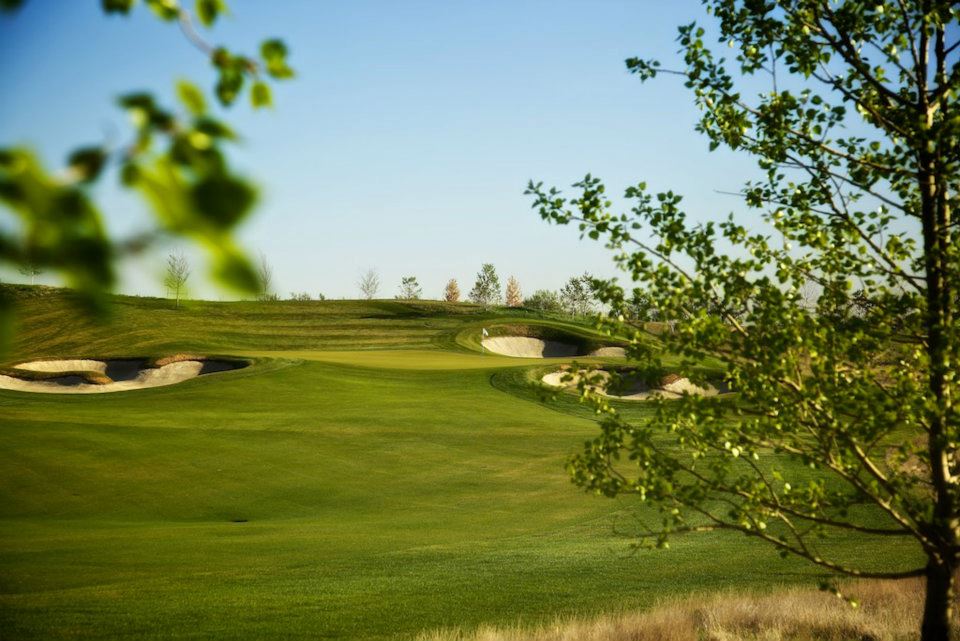 Along with the Blue Devil 18 holes, you can also have a memorable day on the Lil Devil 9 Hole short course. This little 9 hole gem is made up of 7 par 3's ranging from 50 yards to 175 yards and 2 par 4's. The design mirrors that of the Blue Devil only on a smaller scale, it has rolling fairways and challenging greens.  This course is perfect for kids, beginners, seniors, ladies, and anyone and everyone who wishes to have a better short game (which should be everyone).
Practice Facilities
Driving range
Putting green
Pitching green
Golf academy
Golf Club Amenities
Club accepts credit cards
Clubhouse
Bar & restaurant
Proshop
Rentals
Clubs for hire
Buggy for hire
Weather forecast