THE GOLF COURSE AT CHANTILLY,
which was established in 1909, has a long history and has earned over the years an international reputation.

Having hosted many open tournaments and golf opens, it offers golfers two 18-hole course, relatively flat, in a preserved nature where golfers can enjoy the scenery as much as the pleasure of playing. The two Vineuil and Longeres courses can combine to change the configuration of the course, for some special occasions, and thus provide additional challenges to the competitors.The whole Chantilly experience is distinctly traditional and some say that it has a distinct British feel.
With 36 holes (Le Vineuil and Les Longères) and a clubhouse that is very reminiscent of that at Sunningdale are we sure were in France? We are certain that the spirit of Tom Simpson and his silver chauffeur driven Rolls Royce lives here.
Vineuil course
The course of Chantilly was initially drawn by the English professional player Mr. Taylor who was a man could not more competent in the matter. The links occupy in the large park of Chantilly an area of ​​50 hectares, and form an 18-hole course, with a total length of 6000 meters
In 1920, the course was completely redesigned under the direction of Mr. Tom Simpson, the well-known English architect. The new holes were very appreciated by the players at the opening of the new course on September 5, 1920.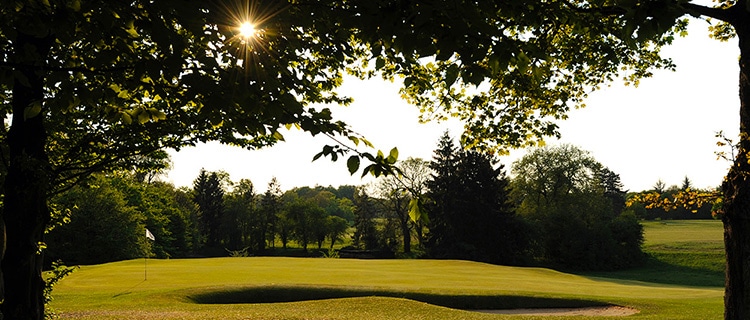 Chantilly, Les longères, golf course
Rebuilt after the Second World War, the courses have been modified and reduced to the course of Vineuil 'Old Course' completed by the course of 9 holes of Longères. The course of the Canal has been abandoned. The course of some holes is still noticeable when arriving at the golf course and around the canal de la nonette.
Mr. Jean-Louis Dupont wanted to give back two 18-hole courses in Chantilly by creating, with the architect Donald Steel, 13 new holes. The course of Vineuil 'Old Course' has been modified by 3 new holes and an extension of 10 holes made it possible to transform the course of the Longères into an 18-hole course with international standards.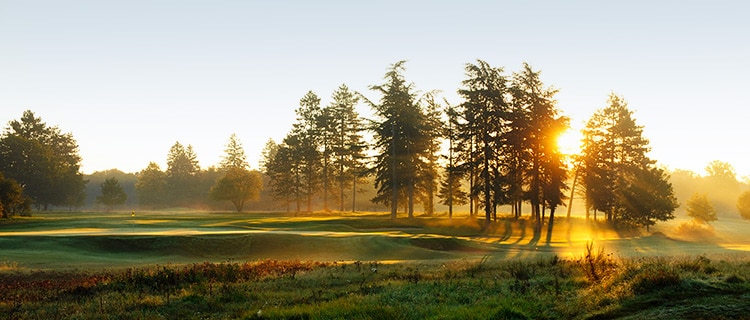 Practice Facilities
Practice
Putting Green
Pitching Green
Practice bunker
Golf tuition
Golf Club Amenities
Credit card accepted
Clubhouse
Restaurant
Proshop
Conference room
Nursery
Rentals
Weather forecast