Situated right next door to the military camp of the same name, the Tidworth Garrison Golf Club was founded in 1908. Its lovely and quite varied course was designed by Harry Colt, the man responsible for many courses like St George's Hill, Sunningdale (New course) or Rye, Blackmoor.
The Clubhouse was slightly extended in the early eighties but substantial improvements were made in time for the club's Centenary in 2008.
The first few holes head up the hill and then follow the western perimeter with the 4th a demanding par 4 before a lovely short hole back in the opposite direction. The 6th is the first of two long holes, and a good drive here presents the chance to get one back on the card.
Suitably refreshed, the return home starts with a short, undulating par 4 before a downhill par 3 where it's important not to go left.
The 12th is justifiably stroke index one and it plays longer than its 417 yards up a valley to a raised and very well protected green.
Probably the hole that golfers remember the most easily is the 13th, the final par 3. There are a couple of tees offering different angles in, and its bunkering and natural green site are very attractive. Harry Colt wrote about this hole : "The type of short hole where you find the green or take the consequences. The tee shot is enticing, if demanding: it pays to be up. The green is a fair target but its built-up nature means you miss it to the left at your Tidworth Garrison Golf Clubperil."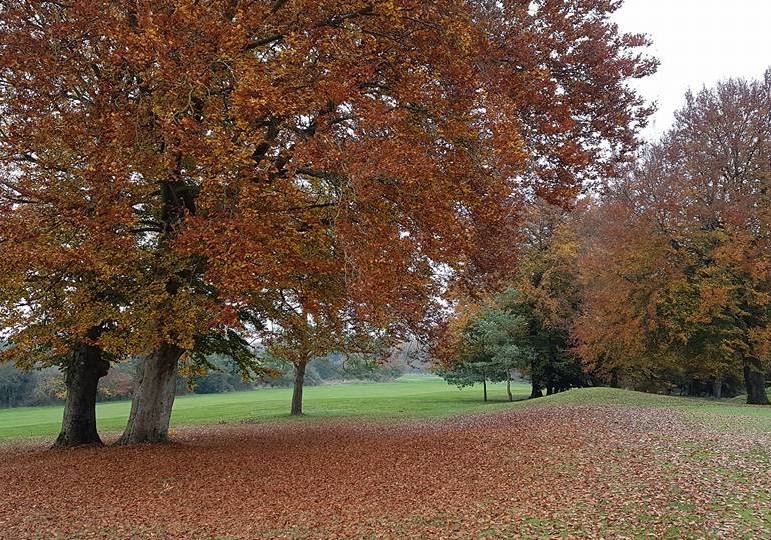 A long par 5 takes you back to base before a walk round the clubhouse takes you to the final loop of four testing par 4s, each with its own character and challenges.
Tidworth Garrison Golf Club has a very enjoyable course, quite difficult to categorize as it has elements of heathland, parkland, downland and even inland links about it.
Practice facilities consist of a driving range, three practice nets, a superb full-size practice green with four bunkers and a practice putting area in front of the clubhouse. The clubhouse has a spike bar and a main bar and restaurant.
Practice Facilities
Driving range
Putting green
Training bunker
Golf tuition
Golf Club Amenities
Junior discount
Credit cards accepted
Clubhouse
Bar & restaurant
Proshop
Rentals
Trolley for hire
Weather forecast