The Montgomerie Marrakech is a beautiful course, boarded by olive trees, named after famous British golfer Colin Montgomerie, 8 times champion in Europe. It spreads on 63 acres and boasts a breathtaking view on the Atlas and the Koutoubia
The Montgomerie Marrakech course at Marrakech Golf City lies at the heart of a huge 500-acre residential project that's taking shape on the outskirts of the Red City under the direction of The Prestigia Group, one of Morocco's foremost real estate developers.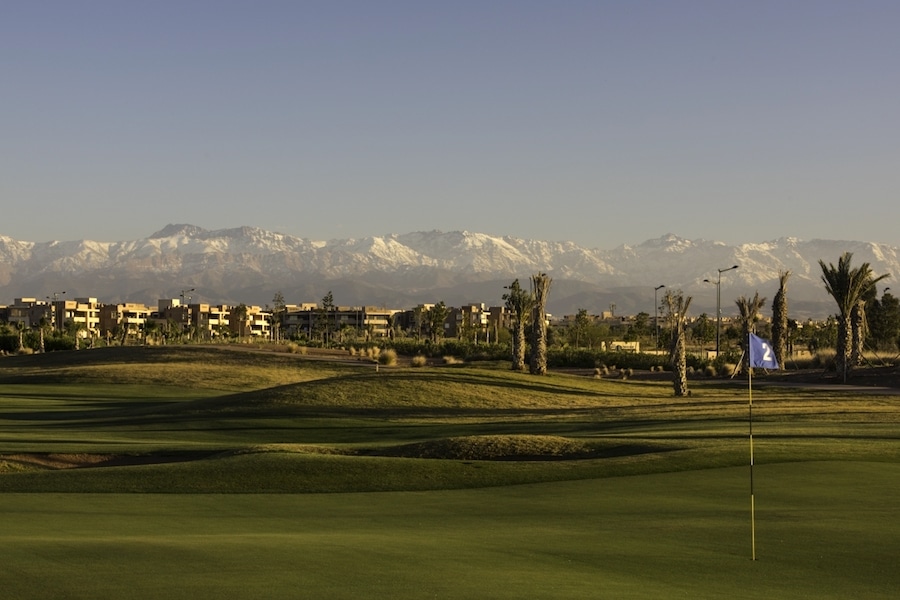 Designed by European Golf Design and Colin Montgomerie, the 18-hole layout was constructed in collaboration with Moroccan-based contractors STAM and Valtech on a joint venture basis. Colin Montgomerie, who signed the course of Marrakech Golf City, is one of the greatest golfers in history, in all competitions. Also nicknamed MONTY, Colin Montgomerie was born June 23, 1963. With his sporting achievements and his talent, he will remain known as one of the golfers that marked a generation.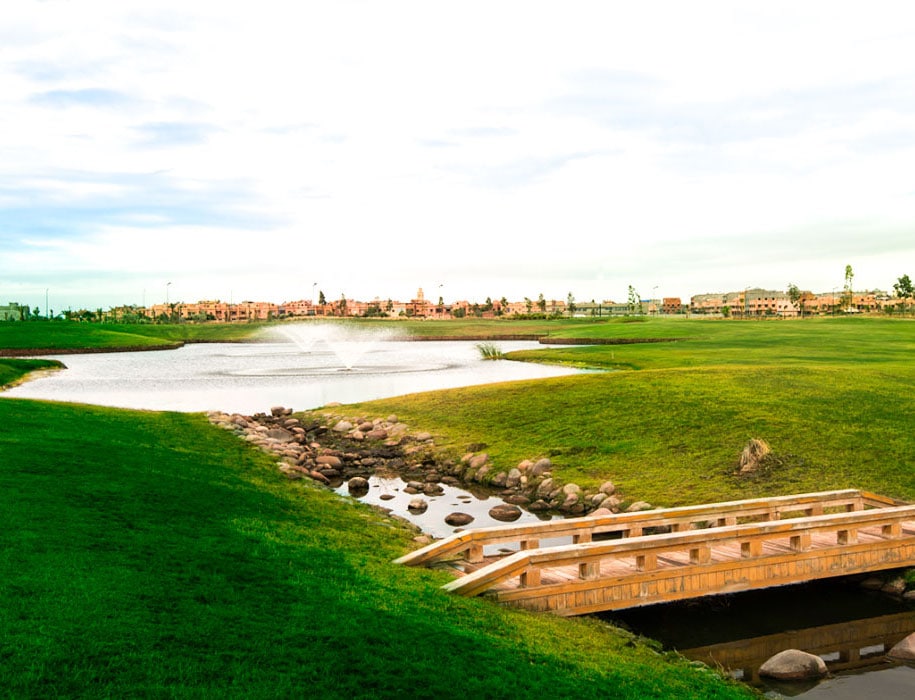 The property, which was once part of a large olive grove, lies close to the airport and the city centre, and Open Golf Club, which has many years of experience operating similar golf facilities in Belgium and France, manages the facility.
The clubhouse at The Montgomerie Marrakech caters for non-golfers, with local people encouraged to enjoy the use of its two gourmet burger bars and the Jeep-sponsored rooftop JSet SkyBar, which features a lounge, restaurant and "ice bar".
Out on the course, golfers teeing off at the 1st take aim towards the 250-feet high minaret of the 12th-century Koutoubia Mosque, in the southwest medina quarter of the city. After the opening hole, a road tunnel then allows access to the next seven holes, a sequence that ends with the very short par three 8th, played across water to a two-tiered green.
On the back nine, water doesn't come into play again until the 375-metre 17th, where a sizable, triple-fountain lake protects the front left side of the green. Although there's another large body of water in front of the clubhouse, it's located well to the left of the home green, so it doesn't really impinge on golfers completing their round.
Practice Facilities
Driving range
Putting green
Golf lessons
Golf Club Amenities
Junior discount
Credit card accepted
Clubhouse
Bar & restaurant
Proshop
Rentals
Club for hire
Buggy for hire
Weather forecast