The Golf de l'Océan delights amateur and professional golfers by its spectacular context overlooking the supreme snowy mountains of the High Atlas and the valley of Sousse, by the magnificent club house enjoying an original American architecture and by its professional welcoming team that promises you memorable moments of play and escape.
Not far from the forest of Benserghao, the Ocean golf is close to the city of Agadir with pleasant climate and sandy beaches, the golf course of the Ocean, designed by Belt Collins, and it extends over 90 hectares.
Between dunes and lakes, its three-hole course of 9 holes are dotted with palm, eucalyptus, tamarisk and broom, which offers a marked relief with well-defended greens and narrow fairways.
The 27-hole facility at Golf de l'Ocean in Agadir opened for play in 2010 and the following year it hosted both the 38th Trophée Hassan II for men and the 17th Coupe Lalla Meryem for women on the respective European professional tours. In 2012, the men's event was played exclusively at the Palais Royal d'Agadir whilst the Dunes and Garden nines at Golf de l'Ocean were used for the women's competition.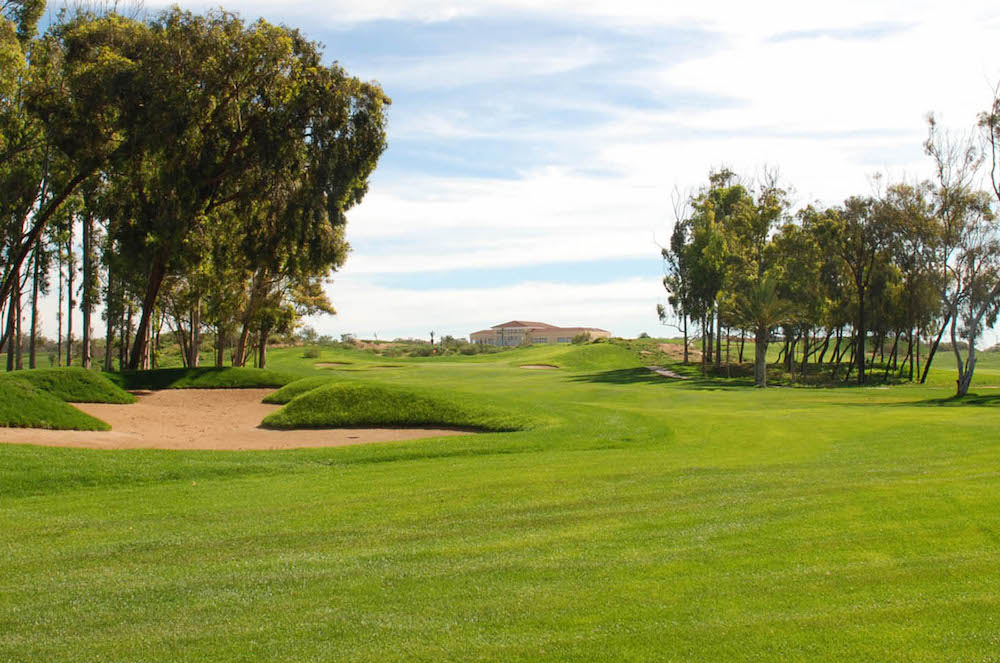 The Dunes nine plays to a par of 35 and it's laid out over rather undulating terrain with water coming into play at only one hole, the par three 9th.
The Garden nine is a flatter, more typical resort layout with a large fountained water hazard shared by the par three holes at 3 and 7.
The Desert nine at Golf de l'Océan occupies the northernmost portion of the property, culminating in a strong uphill par four that plays back to the clubhouse.
The arrival of theGolf de l'Océan complex brought the number of accessible golf holes in Agadir to a remarkable ninety-nine, spread over four sites situated close to the Royal palace – the other seventy-two holes can be played at Agadir Royal (9 holes opened in 1950), the Dunes Golf Club (27 holes constructed in 1991) and Soleil Golf Club (36 holes unveiled in 1991).
Practice Facilities
Driving range
Putting green
Golf academy
Golf Club Amenities
Credit card accepted
Club house
Bar & Restaurant
Rentals
Clubs for hire
Trolley for hire
Golf cart
Weather forecast