The Creek Club is an ulta-exclusive New York club that sports a C.B. Macdonald designed golf course as well as a private boat area. Situated on the water, the most unique feature at The Creek Club is how the fluctuating tide comes into the course and creates an island green at the 11th hole.
Following a quiet opening quintet, the Creek explodes with the 465-yard, par-4 sixth, a stunning hole that starts with a panorama of Long Island Sound, then plunges downhill to a punchbowl green, one that is guarded by low mounds and by a gargantuan fronting bunker. The back nine starts out along the coast and works its way back uphill to the impressive clubhouse site with panoramic views from the highest point on the course. In the end, The Creek is a really good course with some finest firm-and-fast conditioning, but the hole designs aren't quite as impressive as other Macdonald courses.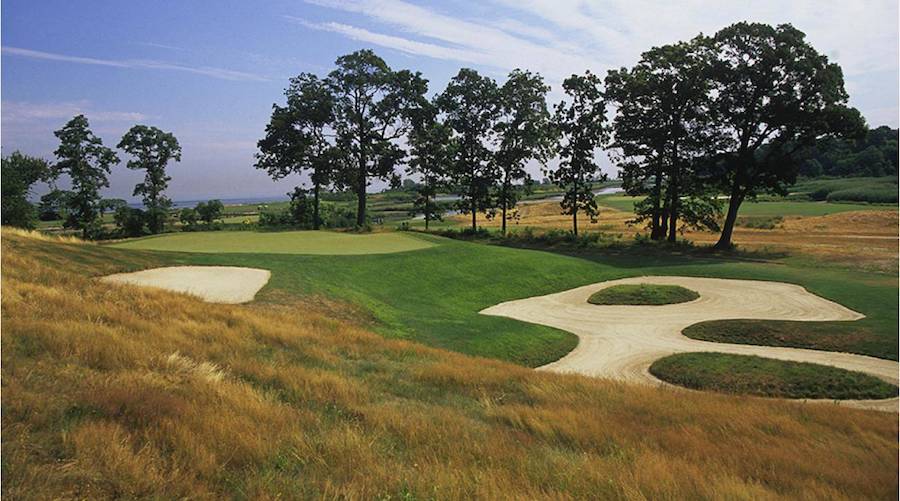 Signature hole : 11th hole – Par 3
The Creek's signature hole has one of the most unique features you will ever seen at a golf hole; an ocean tide effect. When the tide is high, the biarritz style green is surrounded by water and creates an island effect. When the tide is low, the green instead is surrounded by a muddy marsh area and affords the potential of recovering from a poor tee shot. This changing feature creates a unique and fun element to the hole. Its 200-yards demand a precise tee shot to hit the island green that the golfer reaches and departs from via wooden bridges. Making it even more of a challenge, the memorable hole features an 80-yard long Biarritz-style green with a large swale running through it.
The Creek Club can figure in the top 100 US golf courses.
Practice Facilities
Driving range
Putting Green
Pitching Green
Golf tuition
Golf Club Amenities
Clubhouse
Restaurant
Pitching Green
Rentals
Clubs for hire
Trolley for hire
Weather forecast