The Country Club of Arkansas golf course was built in 1995-1996 by LinksCorp, LLC, a Chicago-based golf course company and opened for play as a Semi-Private course in 1997. Shortly after opening the course was considered the finest course in central Arkansas that was available to the public.
In 2002 the course was purchased from LinksCorp by a group of Little Rock golfers including Tim Jenkins (PGA Golf Professional), Chris Jenkins (3-time A.S.G.A. Player of the Year), Dr. Robert Young, and Dr. Ronald Hughes. The four owners decided to continue to operate the course as semi-private, offering moderate daily fee prices and an excellent, affordable membership program.
In 2005 the owners converted the problem-prone Tif Dwaft Bermuda greens to state-of-the-art Tifeagle Bermuda. Since that conversion the course at Country Club of Arkansas has gradually reclaimed its former position as the finest public-accessible course in central Arkansas.
The opening hole will give you a soft start. Measuring a comfortable 370 yards and offering a wide fairway, the par-four first hole will allow you to ease into your round. The lake, which runs along the driving area is avoidable, but do not be fooled as this lake has devoured thousands of balls of players who lost focus for only a second.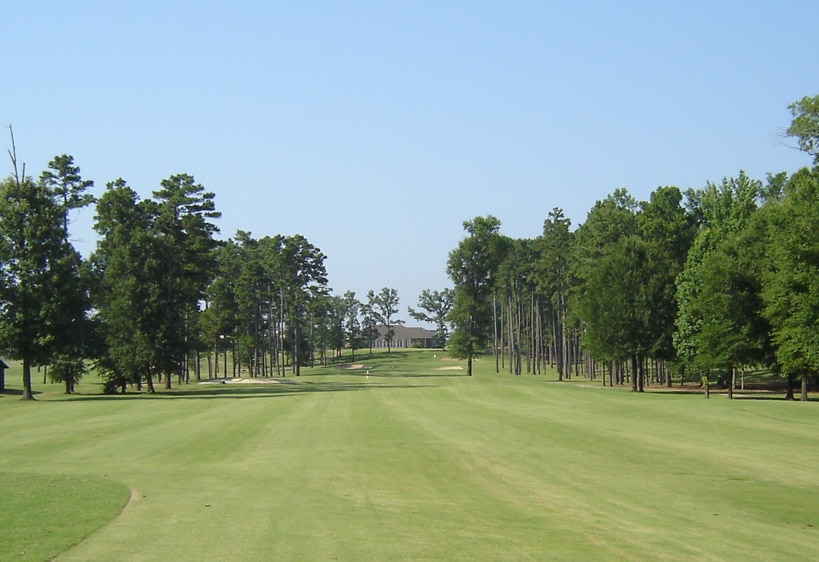 Hole #8 is consistently one of the toughest on the course. A demanding tee shot which must land between the OB on the left and the lake on the right leaves a long iron-shot to a deceptively difficult to hit green, which is well-guarded by both sand and water. You will be happy with a par (four) here.
Hole #10 is the signature hole and is both beautiful and fun to play. This driveable par 4 will tempt you to "go for the green" in your quest for an eagle.
Hole #13 is the hardest hole on the course despite being the 6 handicap hole. It requires a lengthy drive and an accurate and lengthy approach to a two-tiered green. Your work will not be done when you hit the green, as putting on this small, sloping green requires as much imagination as skill. If you make a four here you will beat most of the players in your group.
The modern 3,500 square foot clubhouse features a tasty snack bar area with indoor dining along with a fully stocked bar, and a fully stocked golf pro shop where you can find the latest in golf equipment, footwear, and apparel
Practice Facilities
Driving range
Putting green
Golf tuition
Golf Club Amenities
Senior discount
Credit cards accepted
Clubhouse
Restaurant
Proshop
Rentals
Club set for hire
Buggy for hire
Weather forecast