Balearic Islands are already well endowed with top class golf courses – including amazing golf courses like Son Gual or Alcanada. But golfers can now add the revamped Pula Golf resort layout to their list of must-play golf in the Balearic island.
Ten years after they were opened in 1995, the 18 holes at Pula Golf Resort were extensively remodeled over a three year period to transform the course from a regular, resort-style layout to a championship course in order to satisfy the demands of international and professional golf.
The man responsible for this conversion was none other than Spanish golfing hero José María Olazábal – perhaps better known in the field of golf design for his courses at Mission Hills, China and Real Sevilla – and Ollie completed this major project in three phases between 2004 and 2006. Note that José María Olazábal won the Masters 2 times in 1994 and 1999.
Incredibly, the Pula renovation was carried out in the middle of a five-year spell hosting the annual Mallorca Classic and full credit must go to the grounds staff for having the course available for professional tournament play during that time. Ironically, the two-time Masters champion won the 2005 Mallorca Classic and this was Ollie's 23rd and last European Tour title.
The course is tough and demanding, but fun for players of all abilities. The range of teeing areas offers a choice as to how hard you wish the course to play.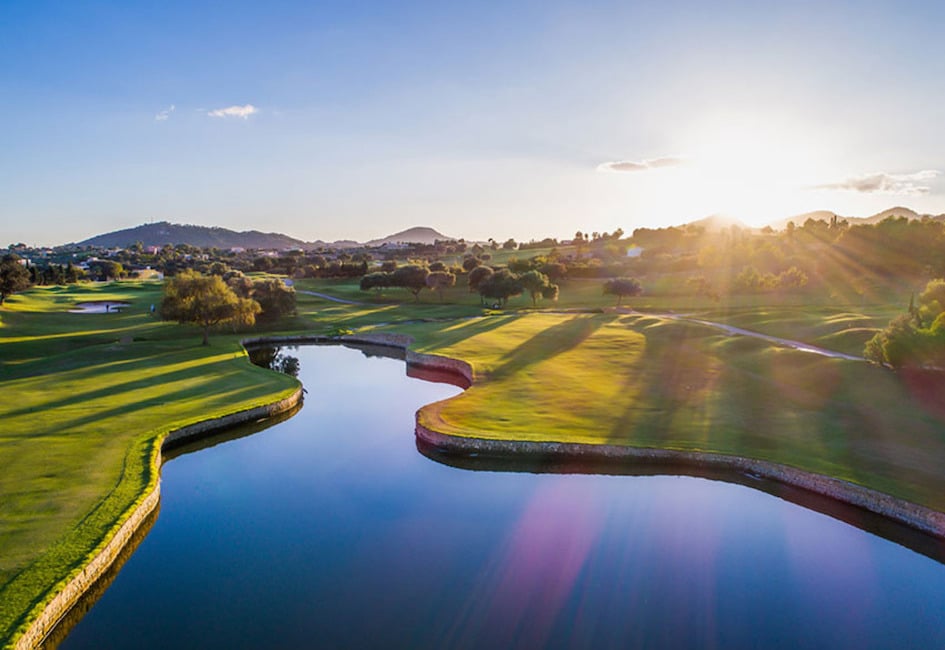 The 172-yard par-3 2nd is an early treat. It is played over a canyon to green which the Americans would say has an "elephant burial ground" – it is raised and humped in the middle. It's tough to two-putt, but fun to try.
If you can fade the ball you'll do well at Pula. Holes 3, 6 and 7 all dogleg left to right quite sharply and if you're safe from the tee, offer birdie chances.
The redesigned 17th was the centrepiece of the 2005 Mallorca Classic. It's a long par-4 played downhill, with a vast lake to the left and a well-bunkered green, offering great potential for dramatic moments.
Practice Facilities
Driving range
Putting green
Golf tuition
Golf Club Amenities
Credit cards accepted
Clubhouse
Restaurant
Proshop
Private en corporate events
Swimming pool
Spa
Rentals
Clubs for hire
Trolley for hire
Buggy for hire
Weather forecast