The Pine Creek Golf Resort is the first and the only world class 18-hole golf course in the Urals, Russia.
The golf resort is located 25 km off Yekaterinburg in the Sysertsky District of Sverdlovskaya Oblast. The golf course was designed by a famous English architect Paul Tomas.
The golf resort was officially opened in May 2013. In 2015 it was registered as a sports object of the Russian Federation Ministry of Sports. This means that a 18-hole golf course meets the world's requirements, thus it can be used for all official Russian and international golf tournaments. Interestingly, Pine Creek Golf Resort is the third golf club in Russia that was included into a sports object register.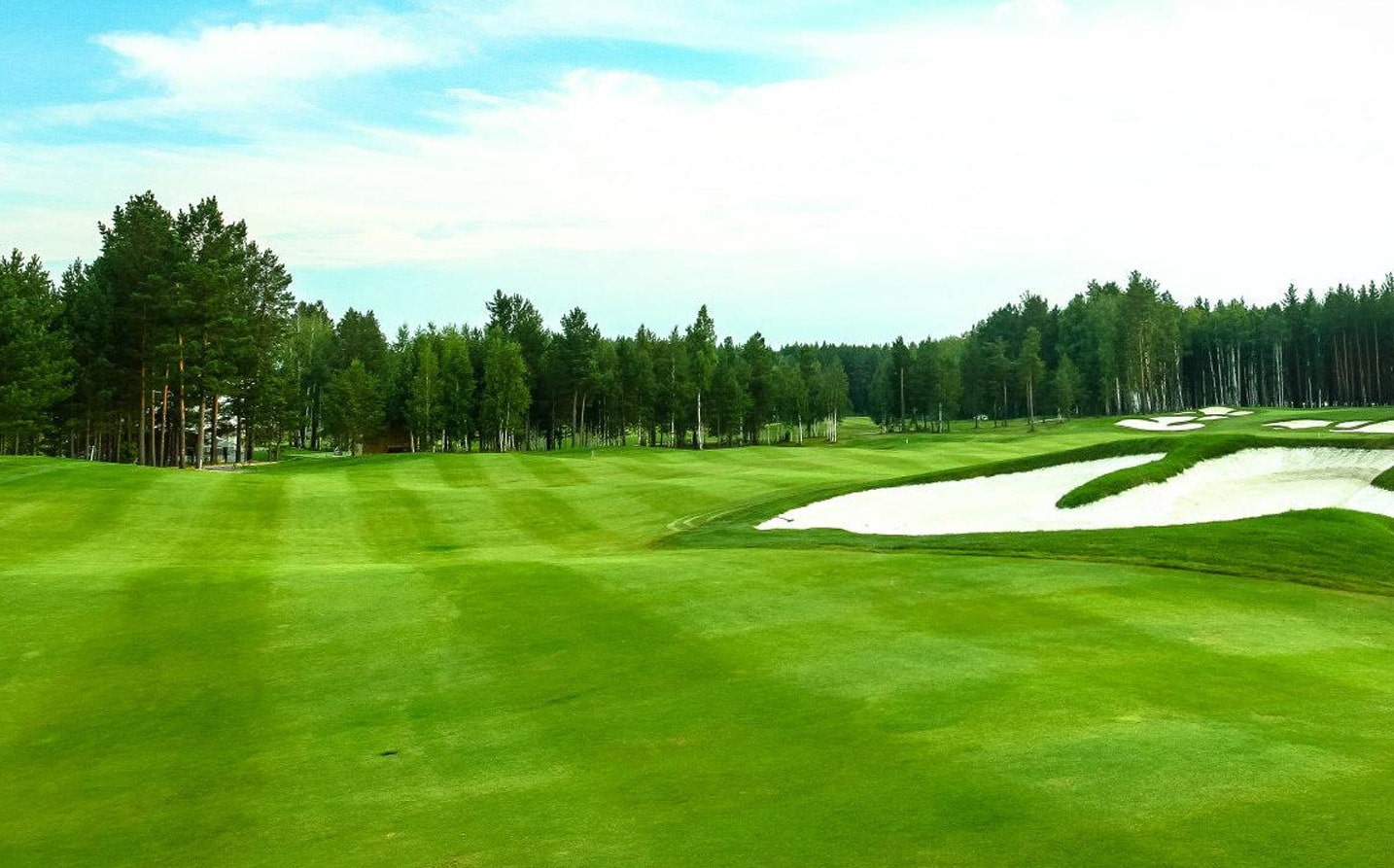 Total area covers 147 ha, of which 75 ha is a golf course itself with 59 sand bunkers and 15 water hazards located on smart lawns. It is very difficult to remain aloof when you see these emerald open spaces that fit harmoniously into a natural landscape described by a famous Ural writer P.Bazhov and that are considered to be one of the most environmentally benign Ural areas.
Practice Facilities
Driving range
Putting green
Golf tuition
Golf Club Amenities
Club accepts credit cards
Clubhouse
Bar & restaurant
Proshop
Conference room
Locker rooms
Rentals
Clubs for hire
Buggy for hire
Weather forecast