Pestovo Golf & Yacht Club is located 20 miles north of Moscow in an historic area of Russia. Yachting takes place on the nearby Pestovskoye reservoir, which is one of the largest man-made lakes along the Moscow Canal system. Golf, on the other hand, is played on part of Prince Serebryany's 16th century patrimonial estate. The impressive manor houses of Nikolskoye-Prozorovskoye and Marfino are located close by.
The English father and son team of Dave and Paul Thomas designed Pestovo as a Russian championship course that will compete with Moscow Country Club  in terms of quality and challenge. The architects achieved their objectives, as Pestovo hosted the Russian Seniors Open in July 2008, which Welshman Ian Woosnam won.
The course at Pestovo Golf  can be stretched out beyond 7,000 yards from the tips but numerous tees will make the course playable for all levels of golfer. The course is routed in a snake-like figure of eight and the holes and topography vary between forest and open country. This final hole over the lake in front of the clubhouse makes the eighteenth a memorable hole on this golf course. Only a short iron is needed for a second shot, but the lake will catch any mis-hits or pushed approaches.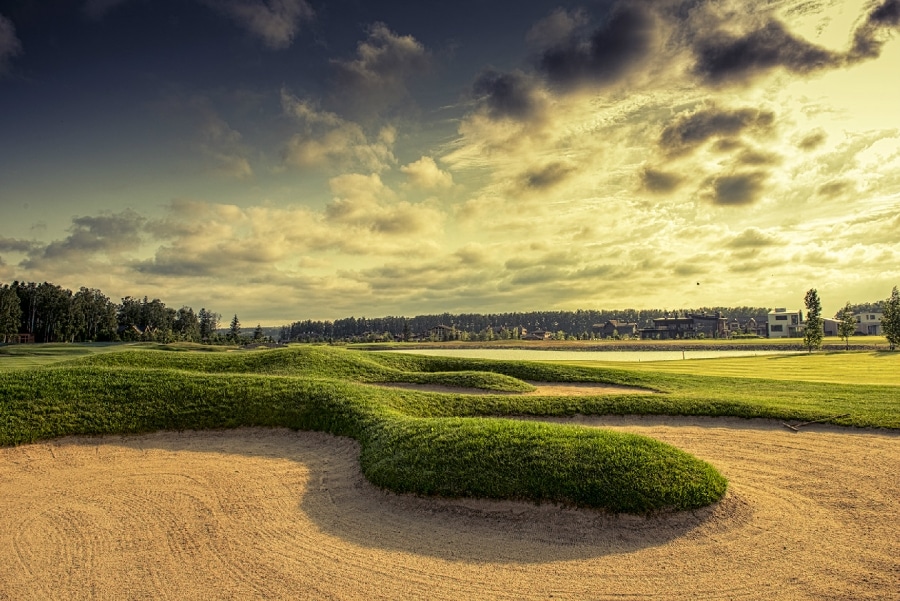 The Pestovo project is unique in Russia featuring not only sailing and golf but also a lifestyle spa and equestrian centre which will provide the perfect recreational facilities for those that choose to live in the homes and apartments which will be developed around the course.
The Dave and Paul Thomas company also fashioned the course at Pine Creek Golf Club at Yekaterinburg in Russia or Playa Serena Golf Club in Spain.
Practice Facilities
Driving range
Putting Green
Golf Club Amenities
Credit card accepted
Clubhouse
Restaurant
Proshop
Private & Corporate events
Rentals
Golf cart or hire
Weather forecast