When you are at Marrakech Royal Golf Club, you are on one of the oldest golf in Morocco, created in 1923 by the Pasha of the city of Marrakech, Hadj Thami El Glaoui Mezouari.
In the 30s, three great champions and pioneers of golf reshape the course: Arnaud Massy, ​​winner of the British Open of 1907, Bouchaib Stitou, record holder on this course in 1940 and Gustave Golias. The Royal Golf becomes a real Eden, combining authenticity and lush vegetation.
In 2007, and in order to always better meet the requirements of its customers, the Royal Golf of Marrakech entrusts its extension of 9 holes to two great designers, Gery Watine child of the country and professional golf and Thierry Sprecher renowned golf architect.
May 2008, the new Menara course is officially inaugurated. This par 36 of 3072 meters harmonizes subtly with the magnificent initial frame, preserving this unique atmosphere sui makes the universally recognized charm of the Royal Golf of Marrakech.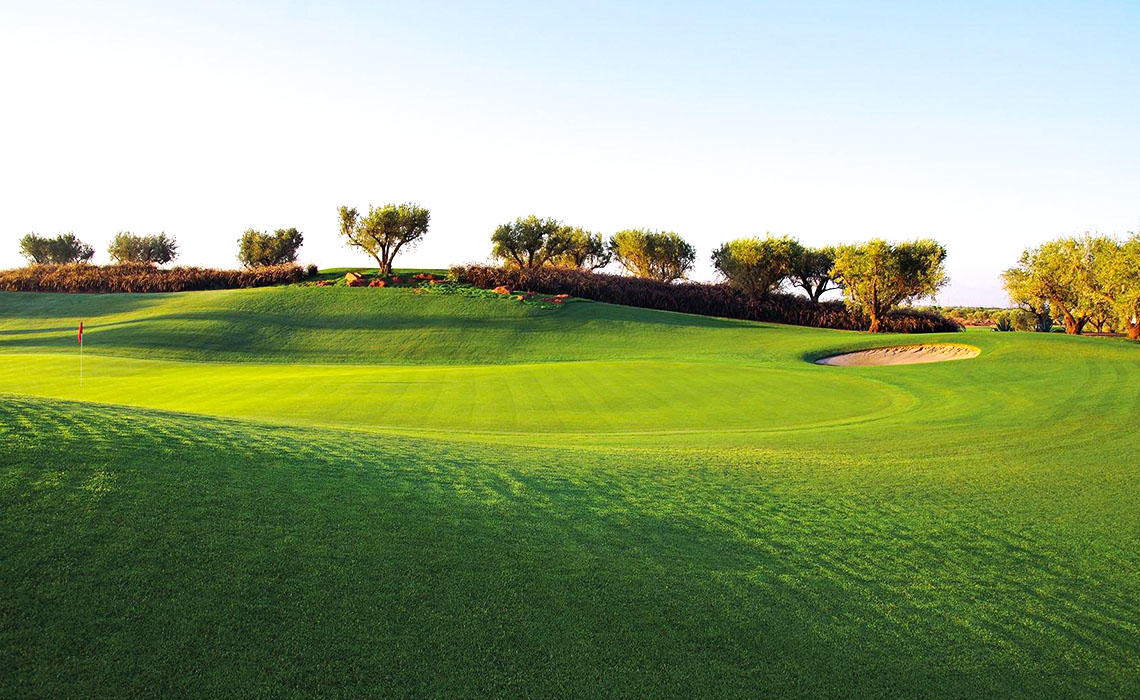 Worthy of the greatest golf courses in the world, this route takes advantage of all the existing vegetation, integrating perfectly into the current course, with water bodies, thus offering a more technical and longer course.
The order of the holes of the old 18-hole course has been reworked to offer a more difficult basic course, Koutoubia – Menara for the delight of golfers confirmed and passionate about the little ball.
From now on, the three 9-hole courses can be combined according to the demands and needs of the diverse customers of the Royal Golf de Marrakech.
Marrakech Royal Golf Club is fortunate to have its own water supply, provided by the authorities, and this flows through the property at certain times of the week in special channels, allowing the trees flanking many of the fairways to remain in prime condition. In recent years, floodlights were added to the Menara nine-hole circuit and this rather extravagant facility now lets the club host evening golf competitions on special occasions.
Practice Facilities
Driving range
Putting green
Golf Club Amenities
Credit card accepted
Clubhouse
Restaurant
Proshop
Rentals
Trolley for hire
Buggy for hire - 400 Dhs (18 hole)
Weather forecast