Located at 10km from Agadir in Morocco, the internationnally well known 27 holes Golf les Dunes was created in 1991 and stretches in 252 acres. Its marvellous undulating courses are punctuated with 4 lakes and lined with a typical Moroccan vegetation such as eucalyptus, genets, tamaris and palm-trees. The three outstanding 9 holes par 36 (8614 yards) are ranked among the bests courses in Africa.
The talented designer Cabell B. Robinson follower of Robert Trent Jones, created in order to delight beginners and experienced golfers three 9 holes full of surprises.
Eucalyptus course (par 36, 2856 yards)
The blue course Eucalyptus make the most of its large fairways lined with eucalyptus.
Take a talented and imaginative designer, a disciple of Robert Trent Jones, a beautiful hilly terrain, with abundant eucalyptus punctuated by ponds you get the beautiful Club Mediterranee Dunes Golf.
Cabell B. Robinson putted delicious surprises in the three 9-hole par 36 courses. On Eucalyptus, the blue course, hole number 8 is a gem. Its green suddenly appears on top of a hill full of bunkers. After the effort, the reward of breathtaking views on Inezgane.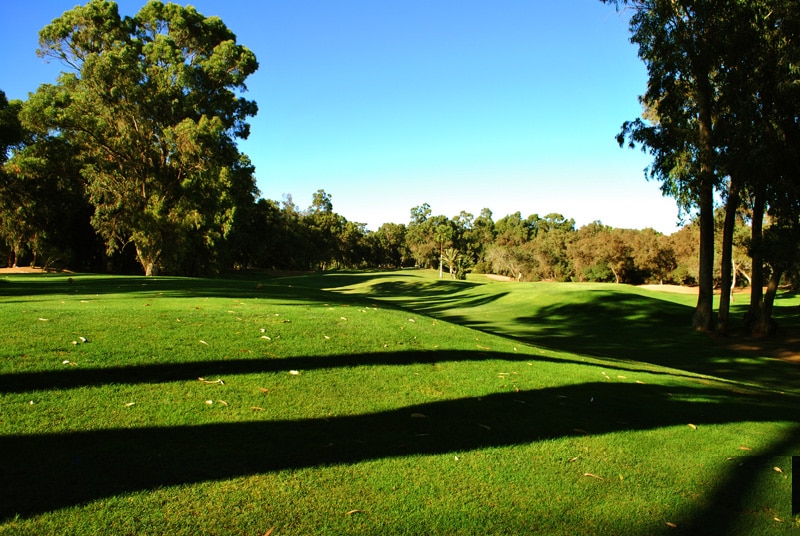 Oued course (par 36, 2805 yards)
The yellow course, with its large fairways bypass the water bodies.
On the Oued course, the yellow one, the hole number 9, par-5, inspires fear and respect. Its very narrow green is guarded by a lake, an embankment, a bunker, a deep depression. Good luck on the Tamaris, the red course, all shots are needed… Ingredients: two lakes, fairways seemingly quiet, generous eucalyptus wood… The grand final is a very narrow par-5 which finds its way by climbing the trees to come down gently to the green and the clubhouse.
Tamaris course (par 36) 2903 yards)
The crowning piece
Feel free to marvel and beautiful lakes surrounded by tamaris and genets groves. This course will require the use of all your clubs and demands accurate play. Among the most testing hole is the majestic final par 5 having a narrow climbing fairway bordered by trees which will finally goes gently back down to the green and the club house.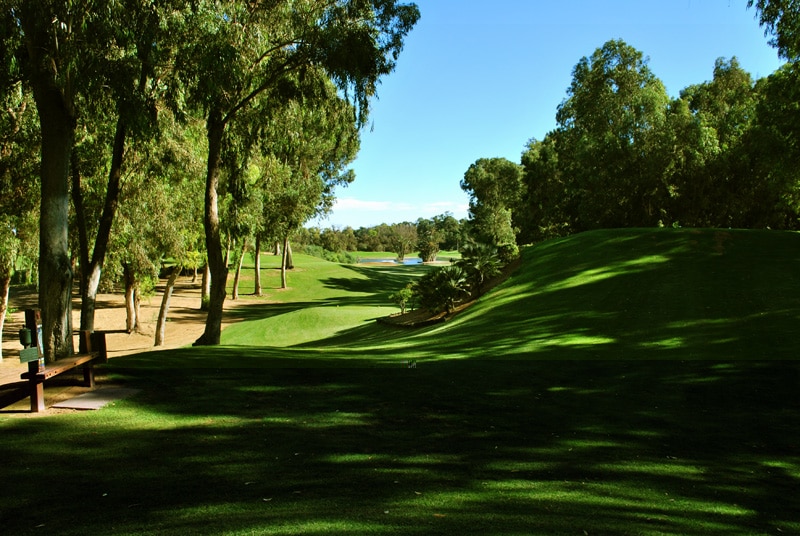 Adjacent to the 1st hole course and over hanging to the practice, the club house offers a pro-shop where you will find all the equipment you need and a bar-restaurant a confortable eating and drinking establishment with a perfect setting to relax after a game with his panoramic terrace.
Note that Agadir benefits from an oceanic climate with temperate winters and one of the coolest summers in Morocco. Les Dunes golf Club is part of the ClubMed.
Practice Facilities
Driving range
Putting Green
Chipping area
Golf lessons
Golf Club Amenities
Junior discount
Credit card accepted
Clubhouse
Restaurant
Proshop
Rentals
Clubs for hire
Trolley for hire
Golf cart for hire - 400 Dhs
Weather forecast