The golf club of the air school,
was created in 1974 by General Gauthier and General Archambeaud, two serious golfers, who launched the project and solicited the collaboration of the architect Hubert Chesneau.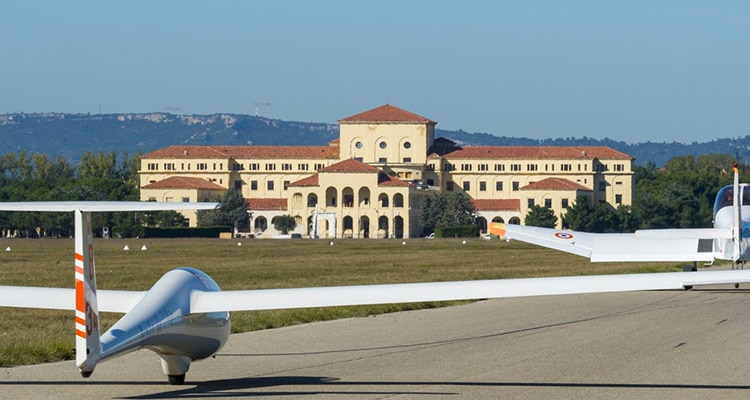 Their successors, the various generals commanding the air School and holding the presidency of the club, knew particularly well developed and boost the golf course during their tenure.
Located on the military air base of Salon de Provence, the course turned from 9 holes in 1974 to 18 holes on September 26, 1992.
At first it seems easy, it has multiple difficulties (elevated greens, delicate roughs) but does not paralyze. It is a flat course, with trees planted over the years, and its challenge is when the Mistral wind enters in the game. These days it looks like the famous Scottish links.
The club has 534 members, including 40% of civilian personnel who deal, in a friendly atmosphere with active military and Defense retirees.
Practice Facilities
Practice
Putting
Golf tuition
Golf Club Amenities
Credit card accepted
Clubhouse
Rentals
Weather forecast