THE FOURQUEUX GOLF & COUNTRY CLUB,
a golf association near Paris where everyone feels good. Designed over 50 years ago by men who care about the environment and friendship, the Club has, in an exceptional wooded environment backed by the Forêt de Marly, a 27-hole golf course. infrastructure and services for a variety of Country Club activities.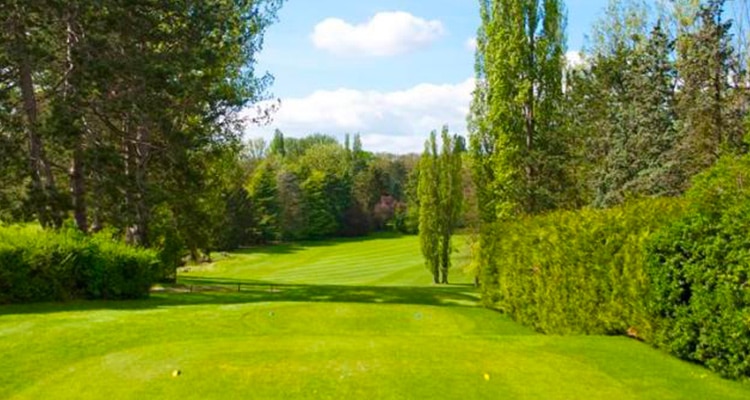 In Fourqueux, in a particularly friendly Club life, our members play golf with family or friends. Children and grandchildren are welcomed at the Golf School and at the children's home. Those who wish can practice tennis, bridge, billiard and in summer, access to the pool.
Sporting life is also very rich: an annual Grand Prix in September, teams competing in federal competitions and numerous interclubs organized and run by volunteers. Renowned club, Fourqueux has repeatedly welcomed, successfully, players of the European women's circuit and the quality of its course has been acclaimed.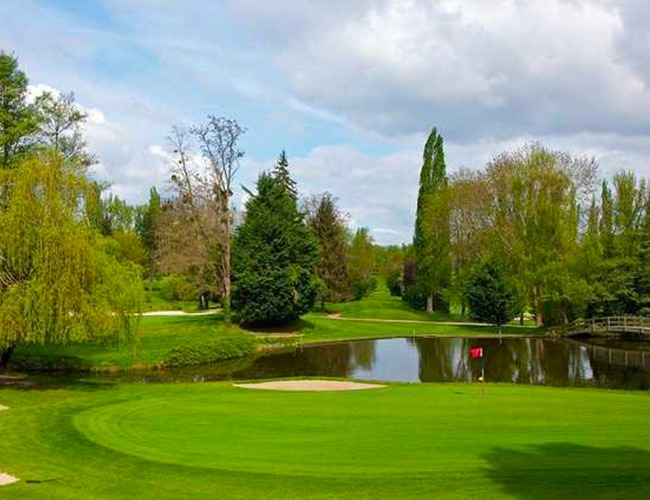 Private club, club members, the Country Club is also an open club. Charity competitions and business competitions take place there on Tuesdays. Non-member players are welcome all year round on weekdays and Saturday mornings, and in the summer they can compete in ranking competitions.
Visitors are welcome from Monday to Saturday 11AM except Tuesday (golf is closed)
Practice Facilities
Practice
Putting Green
Pitching Green
Practice bunker
Golf academy
Golf Club Amenities
Credit card accepted
Clubhouse
Restaurant
Proshop
Nursery
Children playground
Tennis
Swimming pool
Rentals
Trolley for hire
Buggy for hire
Weather forecast