FONTAINEBLEAU GOLF CLUB,
Opened in 1909, the Golf de Fontainebleau is one of the oldest golf courses in France. With its sandy soil, the ground is soft and has the huge advantage of being perfectly playable whatever the weather is.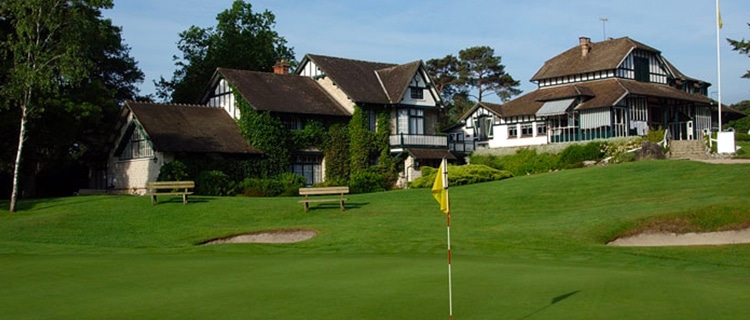 Drawn by the British architect Tom Simpson, improved by Mr. Hawtree Sr. and his son Martin Hawtree Jr., English architects, it is located in the Fontainebleau forest, 875 yards from the city, on the former imperial hunting ground. Relatively narrow fairways, are lined with trees of various species like pine, but also birch, cherry, beech and oak trees. They are defended by 103 fine sand bunkers, but also by thick undergrowth of heather, lilac, ferns and gorse, which make the charm and the challenge and compose, depending on the season, a symphony of colors and scents.
In its October edition, Golf World magazine published the 2017/2018 ranking of the first 100 courses in Continental Europe. The Golf de Fontainebleau wins 2 places (compared to the rankings of 2 years ago) and climbs to the 6th place behind Morfontaine (1st) and Le Golf des Bordes (3rd). Note that only 16 French courses are cited in this top 100.
Practice Facilities
Practice
Putting Green
Pitching Green
Practice bunker
Golf tuition
Golf Club Amenities
Credit card accepted
Clubhouse
Restaurant
Proshop
Tennis
Rentals
Clubs for hire
Trolley for hire
Weather forecast