Baywood Golf & Country Club is nestled in the heart of the California redwoods where the forest meets the sea. As the premier private club in Humboldt County, Baywood Golf & Country Club offers a challenging 18-hole golf course, first-class member dining, banquet and private conference facilities, full-service golf shop, heated swimming pool (summertime), and unprecedented views of nature's wonders.
Often described as the North Coast's hidden treasure, Baywood Golf has much to offer the golfer and non-golfer alike. The front nine of the golf course was built in 1933 pursuant to a design by H. Chandler Egan, an architect who designed courses in California, Oregon, and Washington from 1911 until 1936.
The back nine was built in 1957 and was designed by Bob Baldock who designed numerous courses throughout California and other Western states including Alta Sierra, Golf Hills, and Monterey Peninsula (Shore course).
Baywood Golf & Country Club acquired and renovated the front nine in the mid 1960's with Baldock as the consultant. The repeating oval shape of the bunkers on both nines give evidence of a single designer. However, the larger front nine greens reflect the different philosophy between Egan and Baldock.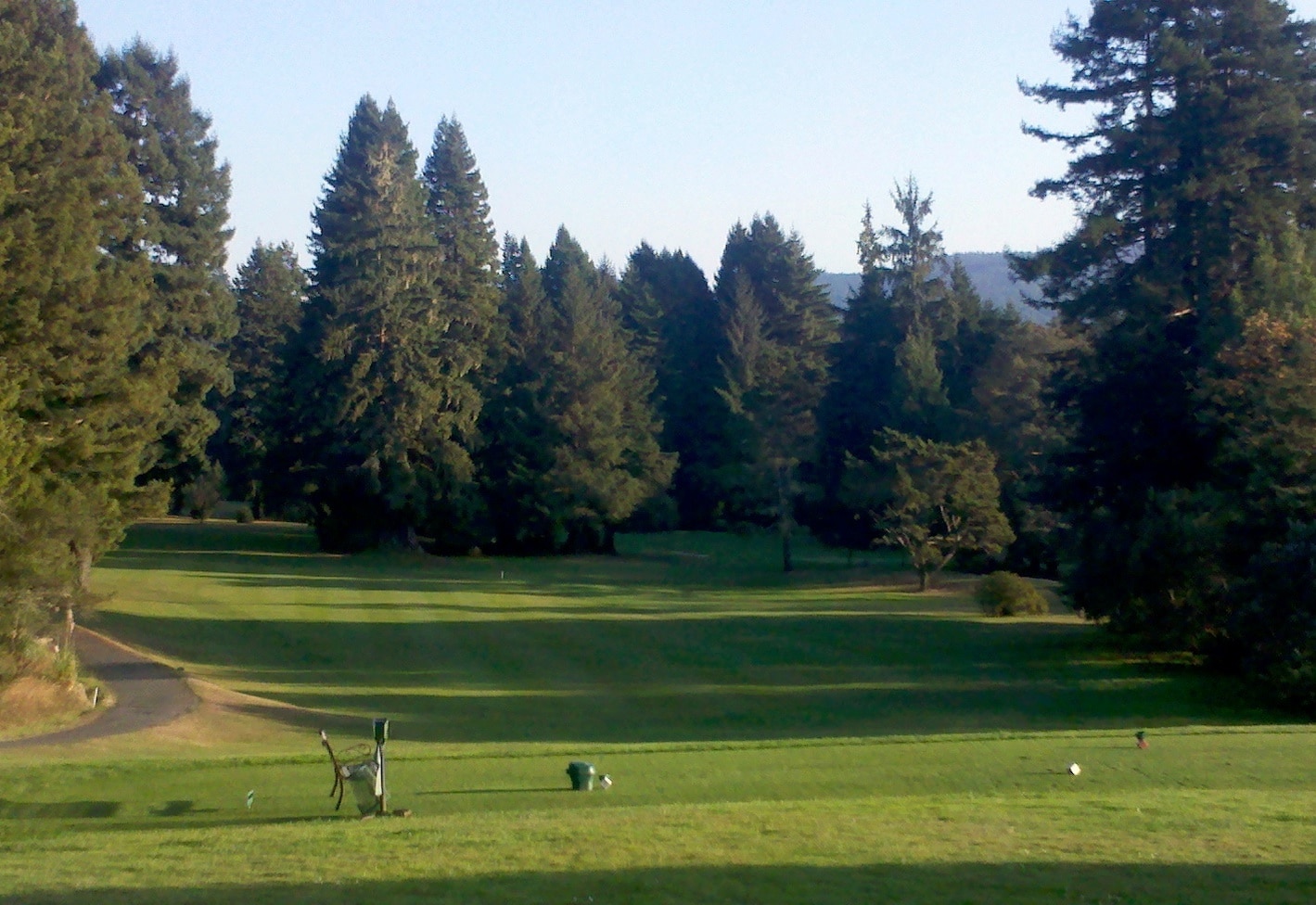 When Robert Muir Graves created the master plan in 1980 he called for reshaping of existing bunkers for both aesthetic and strategic purposes. He also suggested the redesign of a number of greens.
The addition of bunkers was controversial.
Many early American golf courses had over 150 bunkers, and some twice that. In 1980 Baywood had 20 bunkers, 15 on the front and five on the back. Currently there are 39 bunkers, 20 on the front and 19 on the back.
The most difficult hole at Baywood Golf & Country Club is the Par 4 hole 7th. Hole 7 is one of Baywoods trickiest holes. With your second shot leading to a long, uphill trek to the green. Then green is a long and narrow with a subtle downhill play to hit. 7 is a hole that if taken advantage of carry you through to a good round.
Practice Facilities
Driving range
Putting green
Golf academy
Golf Club Amenities
Credit cards accepted
Clubhouse
Bar & restaurant
Proshop
Weddings and special events
Swimming pool
Rentals
Weather forecast