The Royal York Golf Club, as St George's Golf and Country Club was formerly known, was founded in the Roaring Twenties with the help of Canadian Pacific Railway money. Stanley Thompson, one of North America's most talented architects was commissioned to fashion a championship course in downtown Toronto (Ontario), close to the shores of Lake Ontario and in 1929 the course opened for play. In 1992, Doug Carrick was commissioned to renovate St George's.
With tight twisting fairways and undulating terrain, St George's is a man and woman-sized test of golf and the club has proudly played host to the Canadian Open on five occasions (the Open returned to St George's in 2010 after a 42-year gap) and the LPGA Classic also on five occasions.
With many demanding and classical Thompson holes along the way, the layout culminates in a closing three-hole stretch in one of the flatter and more open parts of the course. The 16th is arguably the most deceptive of the par-3s. After the long and doglegging par-4 17th, the long straightaway par-4 18th brings you to a fiercely bunker-defended green in front of St George's iconic clubhouse.
With the clubhouse combining the styles of an English spired church, a French chateau and a stately mansion, its well worth having a look round inside if you are invited to play here. From the changing rooms through to dining on the Upper Verandah, you may pick up the whiff of "old money" in the air. Not entirely surprising at this most prestigious of Toronto's private golf clubs.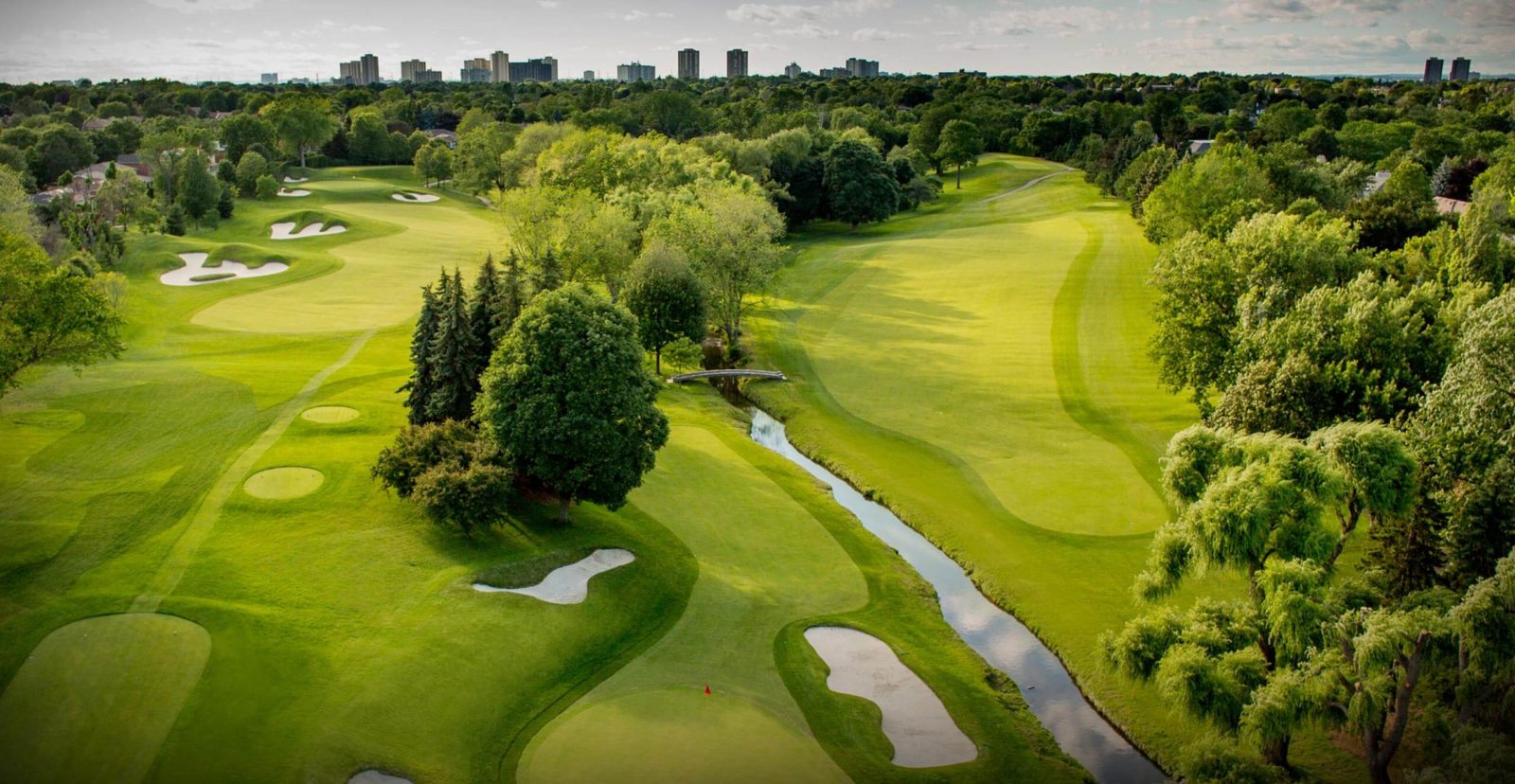 Most difficult hole at St George
Hole 15th, Par 5, 560 yards : Tom Doak said the long 15th, with its green site set atop a hill added by architect Robbie Robinson prior to the 1968 Canadian Open, is the most memorable and intimidating of the entire eighteen.
An advise if you play at St George ?
One thing you learn rather quickly at St. George's is that you never want to be above the hole. Even when you have a short iron in your hand, you still must think and strategize your way around if you want to score well. When you find yourself above the hole, you better be packing some courageously soft touch.
Practice Facilities
Driving range
Putting green
Golf academy
Golf Club Amenities
Club accepts credit cards
Clubhouse
Bar & restaurant
Proshop
Curling
Rentals
Weather forecast