Another Richard Phelps design, Rose Creek Golf Course boasts the longest yardage on the Fargo side of the Red River. While the length may add a few strokes to your scorecard, the wide fairways and relatively flat bent-grass greens will make for an enjoyable round for players of all skills. With trees, fescue, and water scattered across the course, it's Heathland layout gives golfers the chance to hone their skills over a variety of terrain. Not only is this course one of the most popular in the area, it was recently named one of North Dakota's "Best Places to Play" on Golf Digest.
With water hazards and bunkers on 16 of the 18 holes, plus out of bounds on 14 holes, this course will definitely challenge you.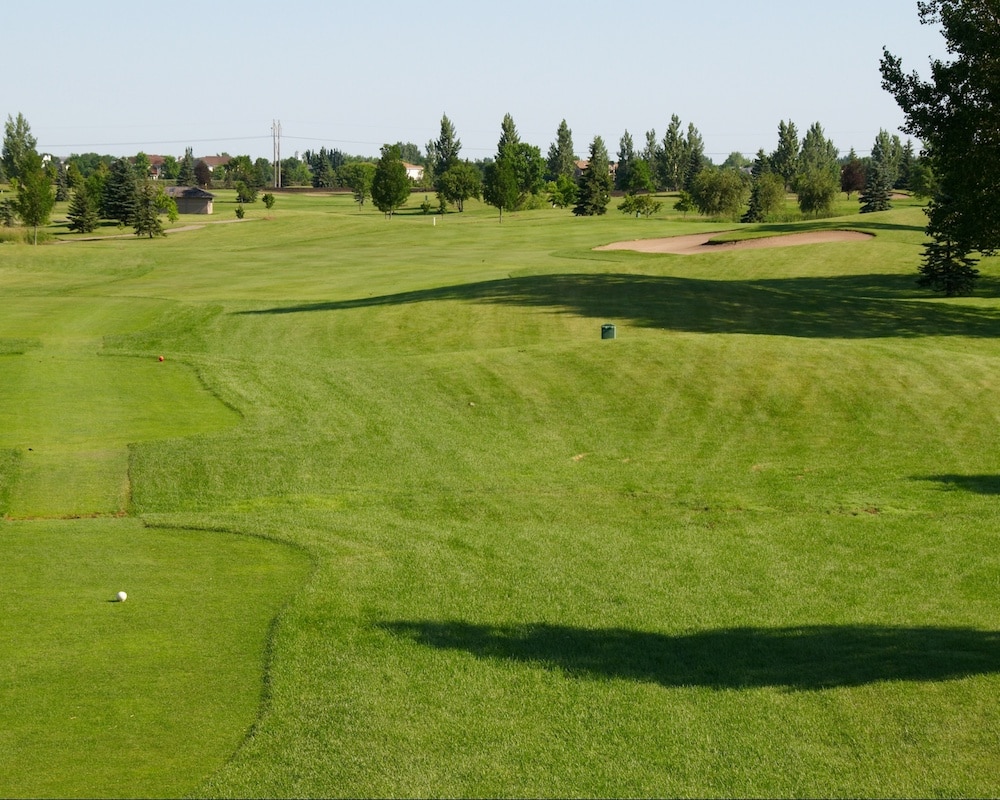 The holes we like :
Hole 2nd.  A well-struck tee shot is required on this difficult hole if a player is to escape with par or better. Although long, this dogleg right second hole provides plenty of fairway to aim at off the tee. The desired angle of attack on your approach shot will be from the left side of the fairway. Aggressive players choosing to amputate the dogleg will have to carry their tee shot 215 yards from the blue tees to avoid landing in the large and deep fairway bunker to the right of fairway.
A 240 yard tee shot from the blue tees to the center of the fairway will leave the player with approximately 185 yards to an immense green that measures 38 yards from front to back. The green is protected by a bunker to the front and right as well as grassy mounds surrounding the back of green and to the left.
Hole 18th. A 240 yard tee shot from the blue tees will leave a challenging approach shot of approximately 150 yards. The 18th green is well protected with bunkering in the front, left and back of this large green. Miss this green to the right and you'll discover another pond that may claim one of your cherished golf balls.
The large green that slopes gently to the right may require a two-club difference between a front and back hole location.
Practice Facilities
Driving range
Putting green
Golf lessons
Golf Club Amenities
Credit card accepted
Clubhouse
restaurant
Proshop
Rentals
Trolley for hire
Riding Carts for hire
Weather forecast