Located in the Central Florida lake region, Mountain Lake is part of a community that dates back to 1915. Frederick Law Olmsted Jr. whose dad was considered the "father of American landscape architecture" designed it. The course itself is a quintessential classic but it took significant restoration effort at the turn of the new millennium by Brian Silva – aided by vintage aerial photography – to rediscover lost Raynor bunkers and greens that had been improperly modified over the years.
The name mountain lake doesn't immediately conjure up Florida with its generally flat landscape barely above sea level. But the Sunshine State has a relatively elevated central spine of rolling hills dotted with lakes and springs, and it is here that you'll find Mountain Lake and its beguiling Seth Raynor golf course. Despite being almost 100 years old, this unpretentious private club community has largely flown under the radar and a visit is as delightfully surprising as, well, finding a mountain in Florida.
The first nine holes at Mountain Lake opened in 1916 and the second nine four years later, but don't get the idea that this is some dated design that can't pose a challenge to today's golfers wielding modern equipment. It most certainly does, especially after a major restoration in 2002 by Raynor devotee Brian Silva, who returned the bite to a course that had become a little long in the tooth.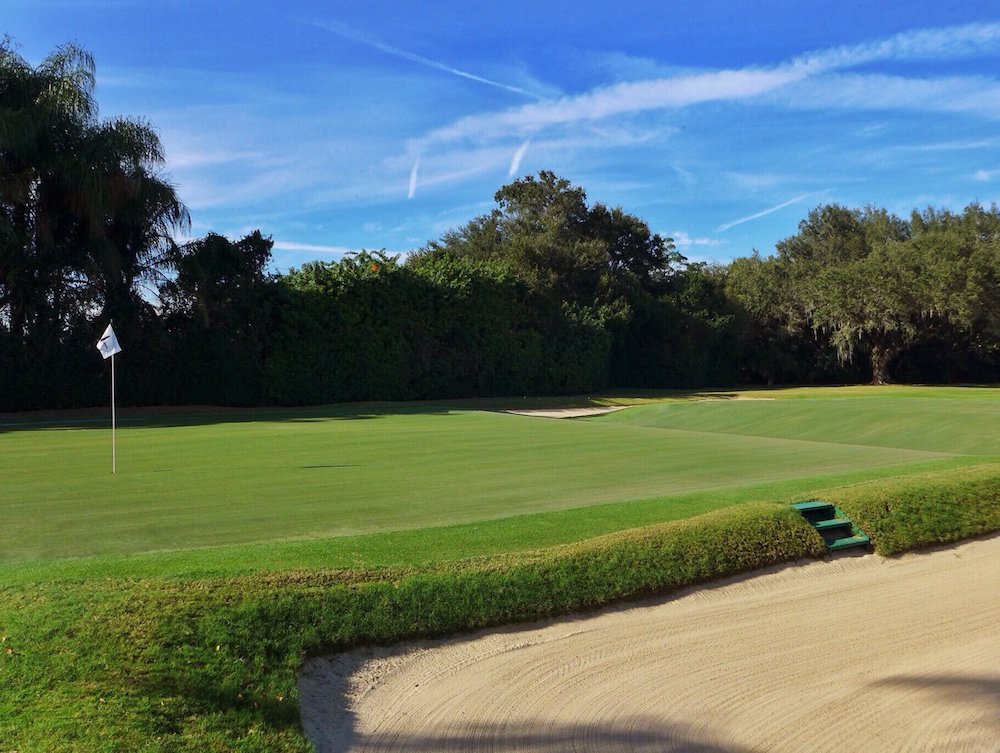 Silva's deft restoration is particularly evident on the 432-yard, dogleg-left 16th. Working off an old aerial, he reinstalled lost bunkers and mounding to bring back the hole's thought-provoking playing angles. He also reestablished a bunker in the middle of the fairway about 60 yards short of the green that can wreak havoc with the long approach to a green that falls away from the player.
The uphill 18th is a very challenging finishing hole, requiring a drive over the namesake lake and a difficult second off an uneven lie to a tiered green that slopes hard from back to front. Fortunately, the elegant Colony House and its superior service, setting, and sustenance are just steps away.
Practice Facilities
Driving range
Putting green
Golf tuition
Golf Club Amenities
Credit cards accepted
Clubhouse
Restaurant
Proshop
Tennis
Swimming pool
Croquet
Fitness
Rentals
Weather forecast