The Brabantse Golf, situated on the edge of the magnificent Floordambos, only a couple of kilometres from Brussels city centre and Zaventem national airport, offers a fun 18 hole course.
Located conveniently near the Belgian Capital, close to the motorway E19, Brabantse Golf Club was formed in 1982 as the first Flemish golf club in Brussels. A former castle was converted to form the clubhouse which is now a great place to relax and enjoy a drink or two while watching golfers scramble up the 18th.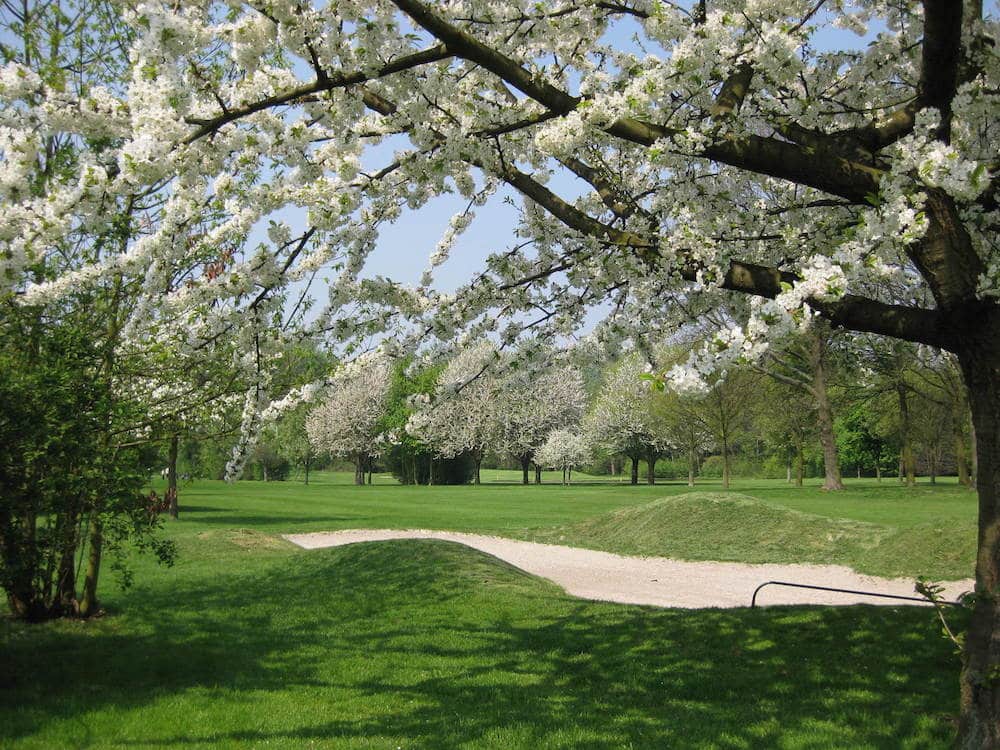 Measuring 6,374 yards from the back tees, Brabantse is not as long as modern courses but long enough to challenge the long hitters out there; especially when you take the tree lined fairways into account. Although the course is relatively flat compared with many parkland courses, the clever routing of the holes and call for precision from both the tees and the fairways makes for a challenging round of golf. The initial holes are dominated by challenging water hazards, while further on they were constructed in the park area of the castle, where you can enjoy the many trees which provide a wonderful background in all seasons.
For those who like to hit a few looseners there is also an on-site driving range
Practice Facilities
Driving range
Putting Green
Pitching Green
Golf academy
Golf Club Amenities
Junior discount
Credit card accepted
Clubhouse
Restaurant
Proshop
Private and corporate events
Rentals
Weather forecast