Kooyonga golf was laid out on scrubland between the city of Adelaide and South Australia's coastline in the 1920s by W.H. Rymill who acted as proprietor and architect. Rymill has previously been very influential at Royal Adelaide and although Kooyonga was not designed by Alison, Colt or MacKenzie, its style is firmly from that special decade of course design squeezed between the Great War and the Crash of 1929.
Kooyonga was named by Rymill himself after a house he constructed by the beach under his mistaken belief that the word was aboriginal and meant 'plenty sand, plenty water'. The primary influence here is sand. The club has done a very good job in preserving the look and feel of Rymill's original bunkers; the more irregular shaped hazards are more recent additions. Characteristic of the 1920s designs are the bunker faces that 'sit up' and present themselves to the golfer with a much more pronounced lip than you ever see on modern courses. As a consequence, the hazard is both more visible from the tee or the fairway and some degrees more penal when you find yourself in them. The contents of the bunkers is largely made up of the sandy belt of natural soil a common feature in the Sandbelt.
Kooyonga is one of the most interesting of Australia's classic golf courses and knocks most modern courses into a cocked hat.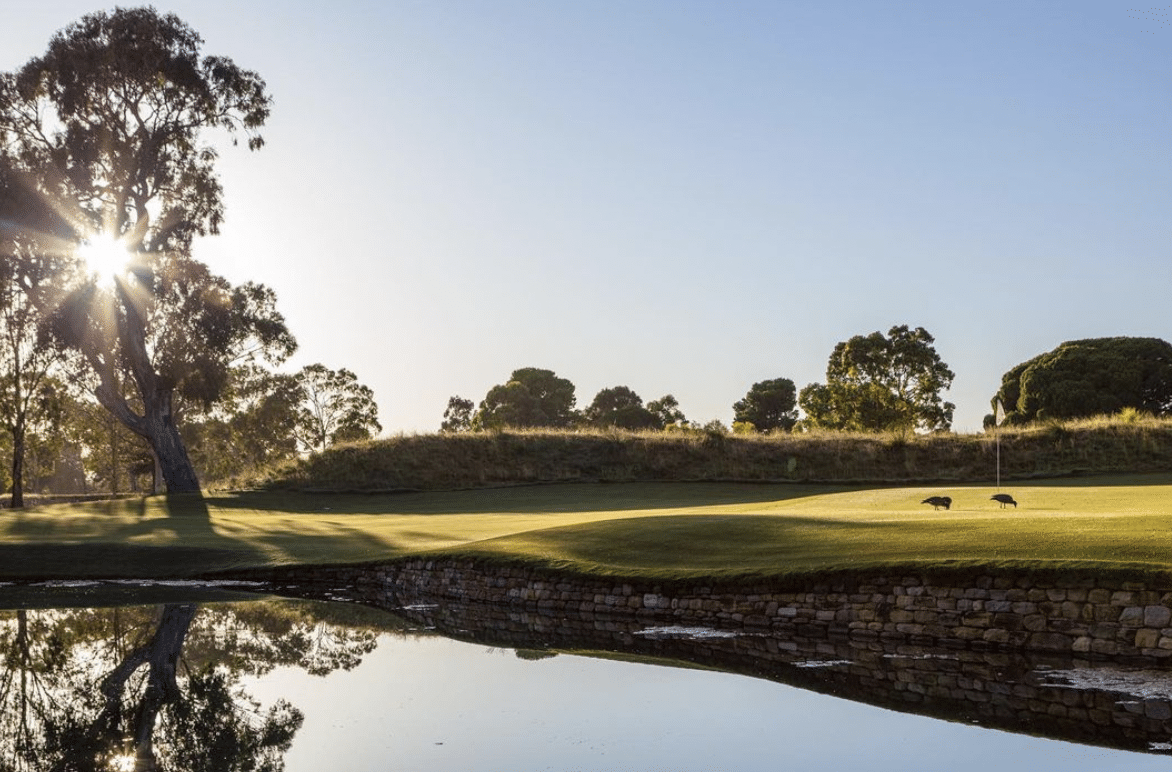 The above passage on Kooyonga Golf Club is an extract from The Finest Golf Courses of Asia and Australasia by James Spence. Reproduced with kind permission.
Neil Crafter and Paul Mogford were engaged by the club in 2012 to prepare a comprehensive Landscape Enhancement Plan for the club, involving fairway widenings, selected tree and shrub removal, and replacement of infested veldt grass areas with fescues and indigenous grasses.
Since 2014, the design firm has been advising the club on changes to the architecture of the golf course, overseeing a rolling Five Year Plan to implement ongoing works, which includes a yearly greens replacement program and the addition of fairway bunkers on a number of holes.
Practice Facilities
Driving range
Putting green
Golf academy
Golf Club Amenities
Credit card accepted
Clubhouse
Bar & restaurant
Proshop
Rentals
Buggy for hire
Weather forecast