GOLF INTERNATIONAL DES BORDES,
Is a creation of Robert Von Hagge for Marcel Bich and mister Sakuraï, is a course you simply have to play for its variety in layout, its ever-changing game strategy and wonderful setting.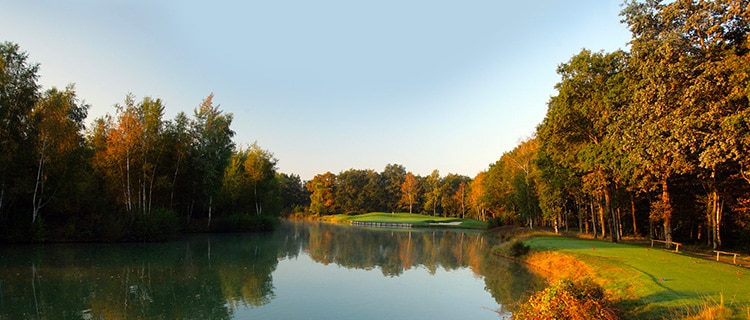 It's a beautiful introduction to the Sologne but a formidable acid test as to your true golfing ability. Any chicks in your game are ruthlessly exposed, wich is why some golfers prefer to play elsewhere. The driving range and club-house are first-rate. Les Bordes is a must, the undisputed N°1 course in France.
GOLF COURSE AT GOLF INTERNATIONAL DES BORDES
In a game as exacting as golf, that is defined by paradox – relaxing yet frustrating, social yet solitary – everything hinges on the course's design. In fact, it is said that a golf course is like wine. This makes Old Course at Golf International des Bordes a rare vintage.
Painstakingly designed by the late legendary golf course architect, Robert von Hagge, it has been crafted, tended and meticulously matured to perfection. His creation, a homage to the visionary Baron Marcel Bich, has consistently ranked as continental Europe's top course for six years running — and elevates the game to dizzy heights.
Alongside Les Bordes Old Course is Les Bordes New Course, another Robert Von Hagge design. When he was tasked with its creation he wagered that the new course would become the top ranked course — meaning Les Bordes courses would occupy the top two rankings in continental Europe.
To enjoy the challenge and complexity of this sport in its finest, most pristine form, on courses that capture the imaginations of the world's finest golfers… This is a privilege that only those at Les Bordes will get to savour.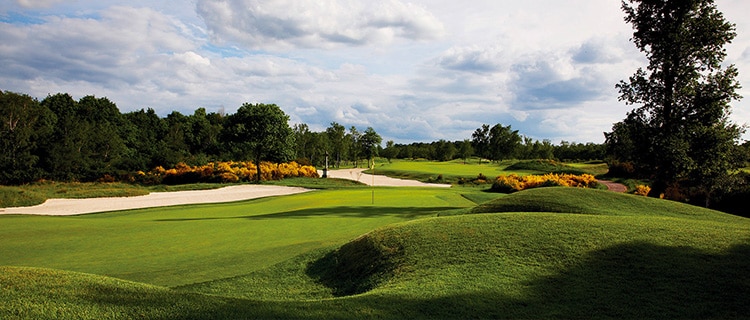 Club house
Many things are shared at the clubhouse. Fine cigars, rare whiskies, superb meals. Card games, drinks on terraces, or a bite in the outdoor kitchen. The truth is, these aren't what make the Club du Baron so distinctive. 
It's the feeling of homecoming as you sink into an armchair beside grand, leaping fires. The way the outside world fades away — and all that matters are the people around your table. The imposing tranquillity of the surrounding woodland. And the resulting peace that settles upon you. 
It's not just the roaring fires, the private dining rooms, or the lounges. There's no particular element to point to and say, 'this is it.' Yet, over time, you will uncover more distinguishing facets to the Club du Baron — as it becomes ever more rooted in your memory.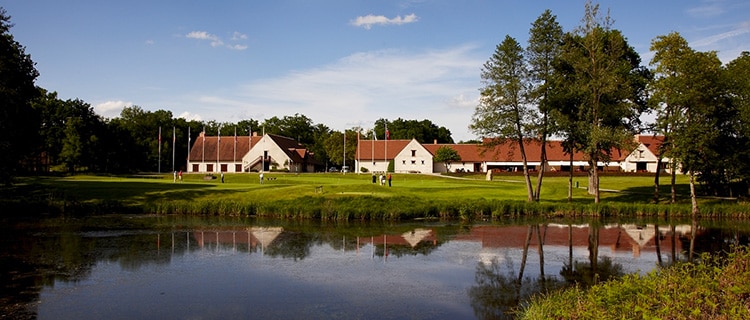 Practice Facilities
Practice
Putting Green
Pitching Green
Practice bunker
Golf Club Amenities
Credit card accepted
Clubhouse
Restaurant
Proshop
Conference room
Rentals
Clubs for hire
Trolley for hire
Electro-cart for hire
Weather forecast