Founded in 1910 and designed by the distinguished architect Herbert Fowler, Delamere Forest Golf Club is widely regarded as one of the finest traditional heathland golf courses in England. The club's current rating as the best inland course in Cheshire and 44th in England by Top 100 Golf Courses is well deserved.
Delamere Forest Golf Club is situated in the heart of rural Cheshire but with easy access, Delamere is often described as a 'hidden gem'. Its rolling fairways are interspersed with heather and gorse, crowned by fast, subtle greens which are typical of Fowler's early designs. As a result, the course offers a fair but tough challenge to visitors and members alike.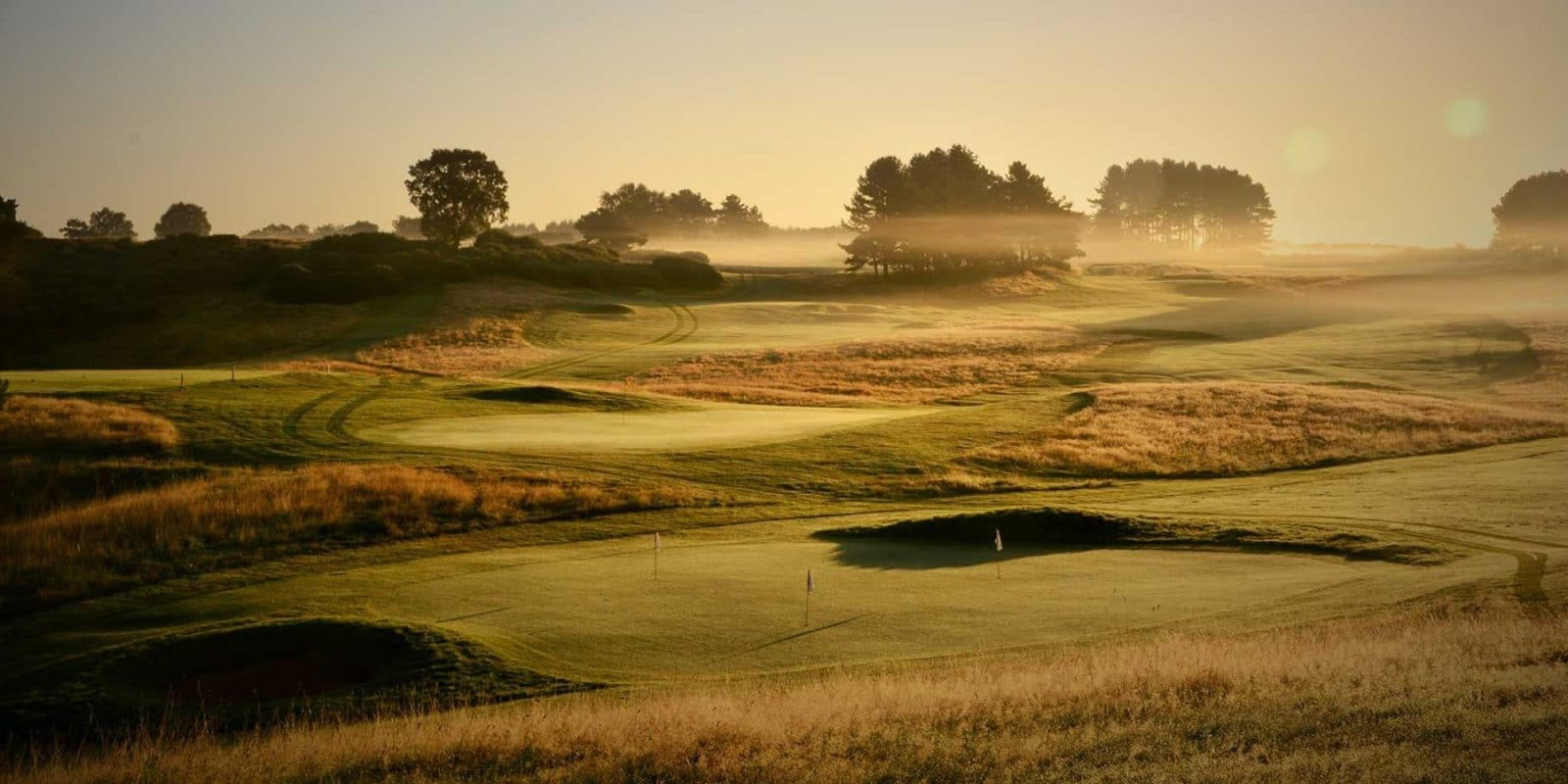 The shortest hole, the 6th, is arguably one of the most challenging. Accuracy is everything, should you find yourself either side of the green you face an arduous chip to get yourself back on track. It's a hole that has been known to strike angst into even the most experienced golfer – Lord Hawke, captain back in the '50s even had an alternative tee constructed in the trees, now known as Hawke's Folly.
Off-course facilities take place in a redesigned 'Cheshire Black and White' style building, originally designed by the founding member Alfred Powles. Powles was a prominent architect who took a fancy to the designs and architecture of the surrounding area. Facilities include a new visitor's locker room, member's lounge, improved formal dining room, refurbished member's locker rooms, casual lounge, and a new Professional's shop. Sitting in the casual lounge after a day of golf will offer fantastic views over the course and the stunning Cheshire countryside.
Practice Facilities
Driving range
putting green
Chipping Area
Golf tuition
Golf Club Amenities
Junior discount
Credit cards accepted
Clubhouse
Bar & restaurant
Proshop
Rentals
Clubs hire
Pull-cart Hire
Buggy hire
Weather forecast