Laid out within a lush landscape where fairways are framed by melaleuca trees, palmetto bushes and cabbage palms, the course at Mayacoo Lakes Country Club was one of the earliest collaborations of Jack Nicklaus and Desmond Muirhead.
It is said that no hole at Mayacoo Lakes will penalize a good shot nor force a lay-up. This is the result of the thinking of Jack Nicklaus who, with Desmond Muirhead, designed this course. When it was first opened in 1972, Mayacoo Lakes golf was considered too difficult, but with Nicklaus periodically making alterations it has become a forceful test of golf for players of all handicaps.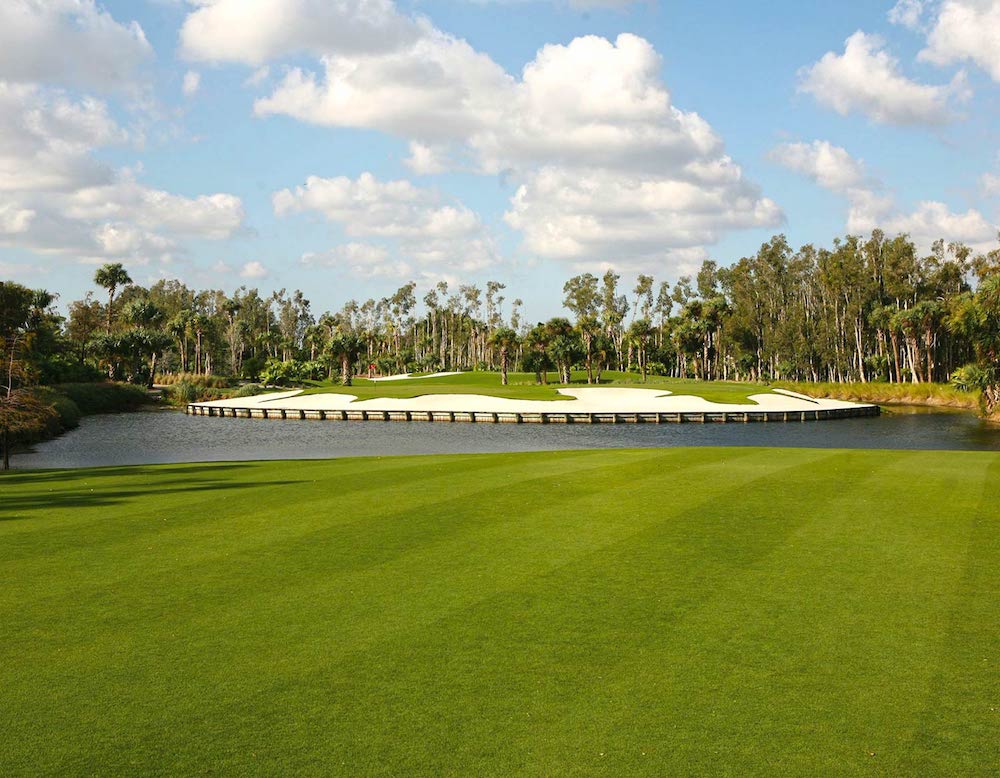 The course was restored to its original design and reopened in December 2007 under the watchful eye of Kipp Schulties. The re-mastered course won the coveted 2008 Golf Digest "America's Best New Courses-Best New Remodeled Category" Award. A par 71 6,906 yard layout is surrounded by a forest of slash pines, palms and lush vegetation indigenous to South Florida. The beauty of the course stands in its own splendor. Carpet like fairways and manicured greens provide the gateway to some of the most memorable and challenging holes of golf you will find anywhere.
And water does indeed feature at no fewer than thirteen of the holes at Mayacoo Lakes. In particular, the 409-yard, par four, 12th has the reputation as a potential card-wrecker because golfers seem to have more water than dry land to aim for between teebox and putting surface.
Mayacoo Lakes has hosted the PGA Club Professional Series, the Eastern Seniors and several state and local events. The best scores are seldom below par which is 71.
Note that Mayacoo Lakes Country Club is a private club.
Practice Facilities
Driving range
Putting green
Golf Club Amenities
Credit cards accepted
Clubhouse
Restaurant
Proshop
Weddings and special events
Tennis
Swimming pool
Rentals
Weather forecast