The Lofoten Island in northern Norway was home to just nine holes of golf, when an ambitious development team decided to create a full 18 on an ancient Viking island. The spectacular 18-hole Lofoten Links course opened in the summer of 2015 and it's situated in a remote spot along the rugged coast of the island of Gimsøya, in the northern reaches of Norway, where golf can be played 24-hours a day during the months of June and July.
While the golf alone at Lofoten should be enough of a lure, add the endless mountain ranges, deep glacial fjords and ever-changing coastlines of these almost impossibly beautiful islands, and you have about the most naturally appealing destination for summer golf anywhere in the world.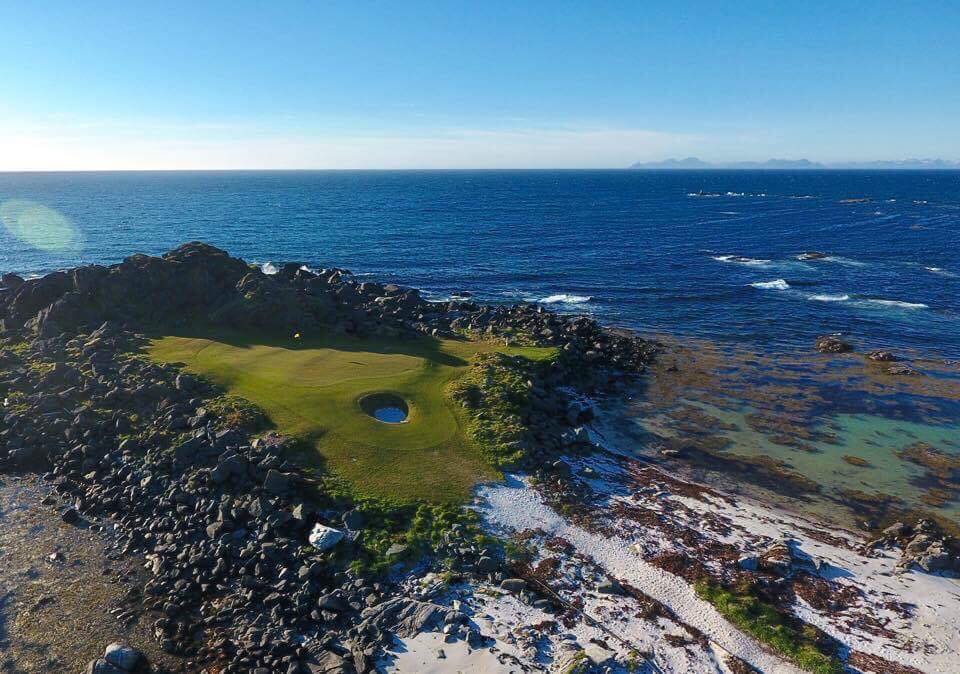 The course is set out by the seaside with the ocean as a water hazard on several holes and sandy beaches as natural bunkers on others. The opening sequence sets the tone. From an elevated tee, the 1st is a drivable par four playing across a cove and featuring a marked Viking gravesite in the rough. The short 2nd is even more memorable (signature hole), its green resting on a bed of rock within the Norwegian Sea. The back tee on the 3rd then involves a drive across two beaches, followed by an approach beyond another. It really is a remarkable start. About the only downside is the narrowness of the 3rd fairway for those playing front tees, and the fact that using this section of coast for the adjacent 3rd and 17th greens forces an awkward walk to the 4th and 18th tees.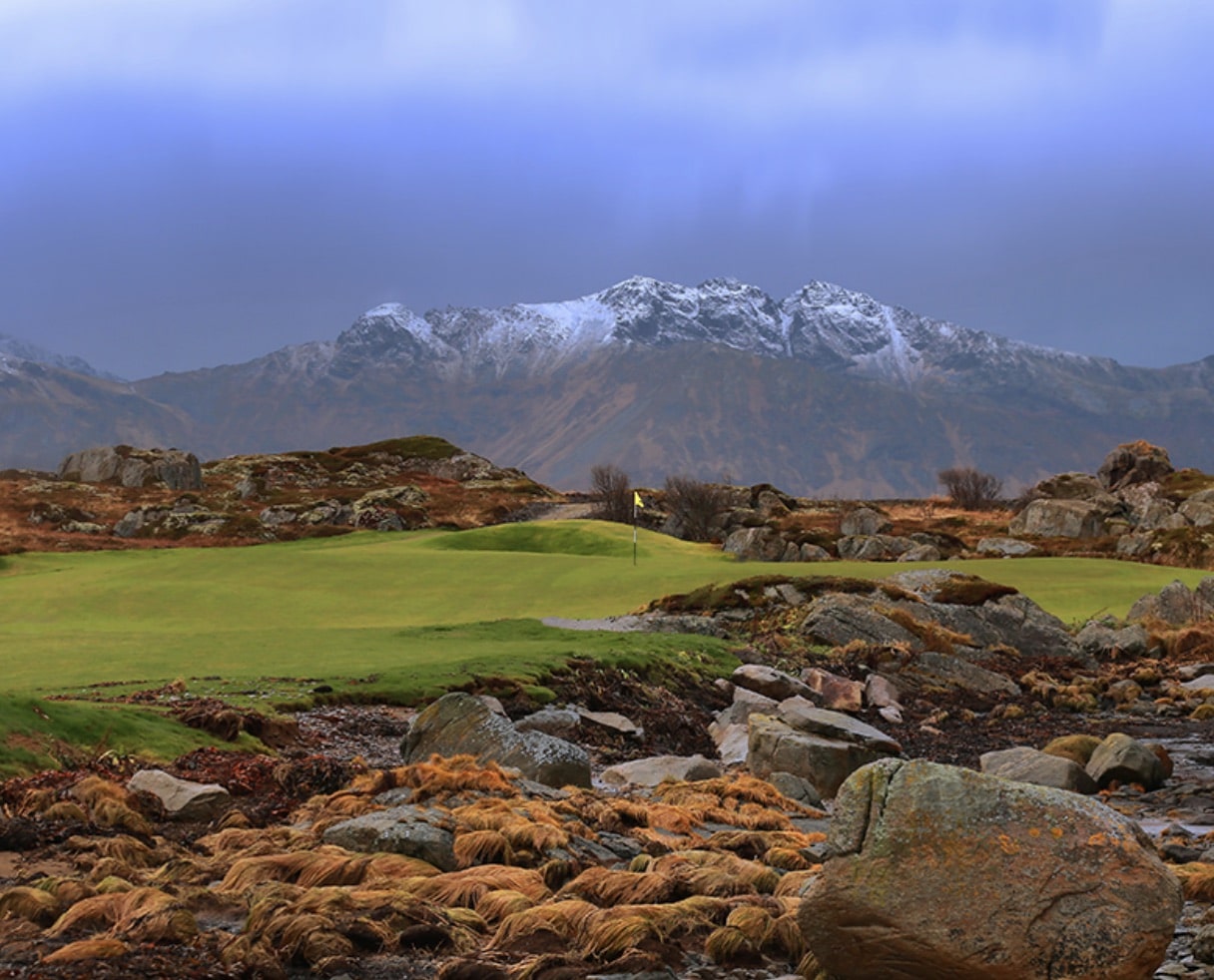 On the back nine, the 430-metre 16th is the longest and toughest par four on the course. After a blind tee shot from the back markers, the hole then plays downhill, with the fairway narrowing considerably as it heads towards the inlet where the long, exposed green is sited.
Practice Facilities
Driving range
Putting green
Golf tuition
Golf Club Amenities
Junior discount
Club accepts credit cards
Clubhouse
Bar & restaurant
Rentals
Clubs for hire
Trolley for hire
Buggy for hire
Weather forecast