Surrounded by the beautiful Bristol Mountains and located just minutes from Rochester proper, today's feature, Lima Golf & Country Club in Lima, is one of the standard-setting facilities in all of Upstate New York. Named in consecutive years by Golf Rochester for having the best greens, friendliest staff, and for being one of the best kept golf secrets around, Lima's two semi-private courses aren't to be missed by any Empire State golfer.
Keeping pristine conditions and an exceptional atmosphere on one golf course is challenging enough – but the talented staff at Lima Golf and Country Club has knocked it out of the park by maintaining two truly wonderful courses in tour-caliber quality. These fantastic courses, Charleston Pines and Island Oaks, may look similar on the scorecard, but don't be fooled: they are two distinct challenges that will test every part of your game in different ways.
Charleston Pines: Built in 1962 by Architect John Checho, this 18 hole championship golf course measures 6,952 yards from the Black Tees, with a USGA course rating of 73.1 and a slope rating of 124. There are 5 sets of tees to accomodate all types of golfer skill levels, as the course winds through the natural pine trees of the Western New York Region.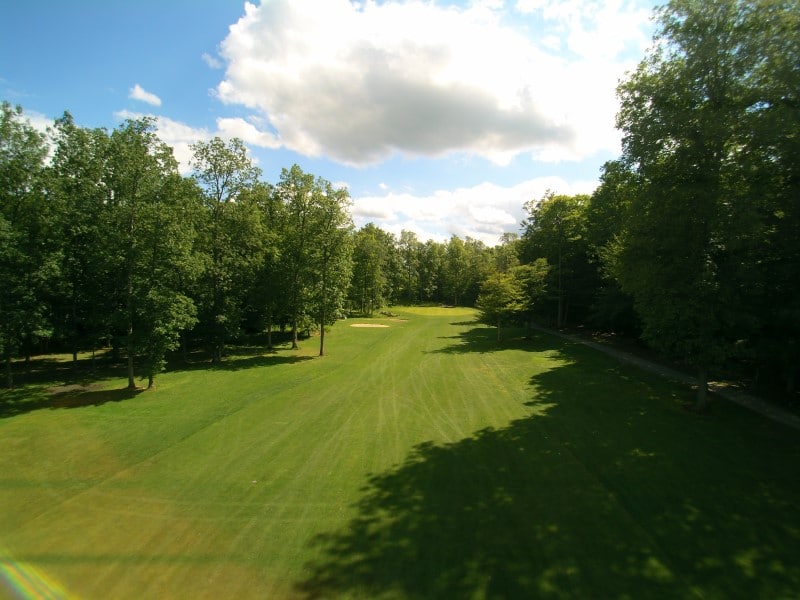 Island Oaks: Similarly beautiful but not quite as lengthy as its sister course, Island Oaks is no pushover either. Playing just over 6,100 yards from the back set of tees and rated 69.4/123, water is a major factor here, and often contributes to double-digit scores on some of the course's more challenging holes. Course management is the key here, as drastic doglegs, forced carries, and numerous sand bunkers stand between you and a low score on the day.
Practice Facilities
Driving range
Putting Green
Practice bunker
Golf tuition
Golf Club Amenities
Senior & Junior discount
Credit card accepted
Clubhouse
Restaurant
Rentals
Clubs for hire
Trolley for hire
Buggy for hire
Weather forecast