Lemon Bay Golf Club is a par 71, 18 hole facility set on 90 acres just minutes away from Boca Grande. Lemon Bay offers six sets of tees, with the back tees measuring at 6264 yards. Don't let our yardage fool you, Lemon Bay offers a challenge that rivals any championship golf courses in Southwest Florida. With water coming into play on 15 holes along with native areas and numerous bunkers, Lemon Bay offers a true test of golf, regardless of age or handicap.
The course may be dinky in terms of length but it does have some holes that are fairly demanding, like No. 15. This hole is probably one of the toughest par 4s around  if you score 4 you will feel like you've made a birdie.
It's a 450-yard par 4, one of the longer par 4s on the course, and you have to be straight down the fairway – otherwise you're in the trees or with an awkward angle into the long, narrow green. But the tough part is you're hitting over a creek with vegetation that grows like wildfire, so much in fact that you can barely see the top of the flag waving in the Gulf breezes. There's no room to the right, but there is a bail-out area left, which you know only after having played the hole.
Lemon Bay offers gorgeous scenery unmatched by any other private club in the area. Whether it be views of the Intercoastal Waterway or Lemon Creek, the tree lined fairways, or the occasional bald eagle, a picturesque moment is always waiting to be enjoyed.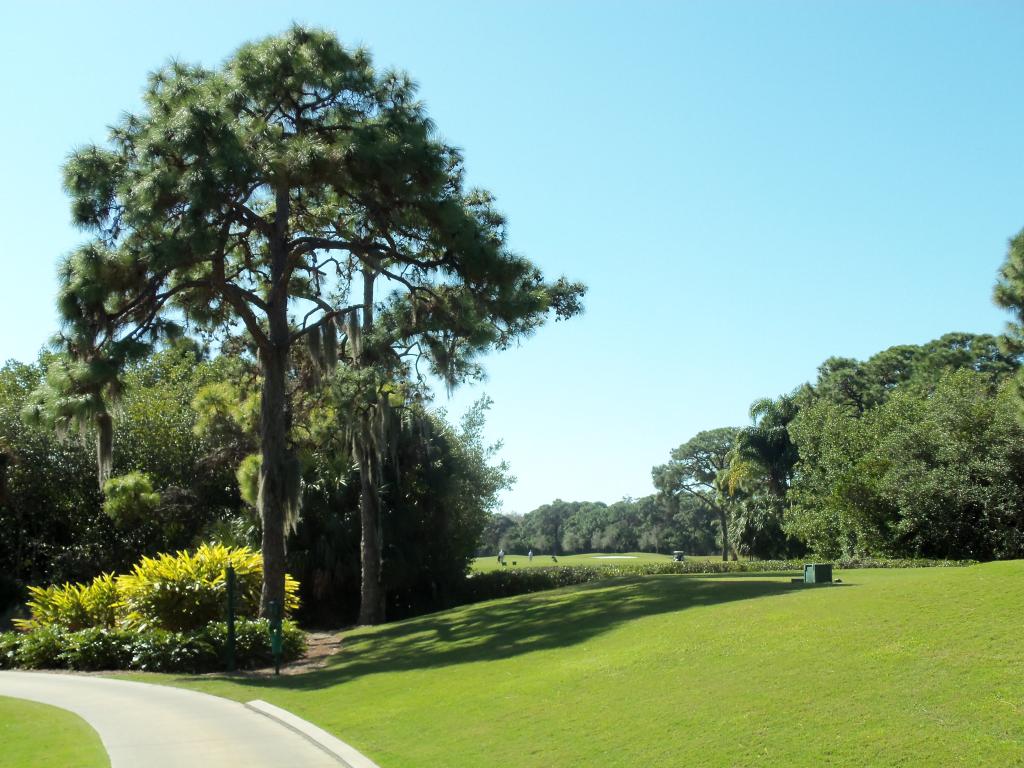 The renovated, full-service clubhouse overlooks the spectacular course, and offers a golf shop, bar and grill, and practice facility. Golf lessons by PGA professionals are available year-round.
Note that Lemon Bay is a fully Certified Audubon Cooperative Sanctuary.
Practice Facilities
Driving range
Putting green
Golf tuition
Golf Club Amenities
Credit cards accepted
Clubhouse
Restaurant
Proshop
Buggy available
Rentals
Weather forecast