The 9-hole Kahuku Golf Course in Kahuku, on Honolulu Island, is a public golf course that opened in 1937
This is a sporty, seaside, links course located in the community of Kahuku on the North Shore of Oahu. It can be a real challenge when the wind blows. Pull carts and golf clubs available for rent. It is situated 40 miles from downtown Honolulu and approximately a 75 minute drive from Waikiki hotels.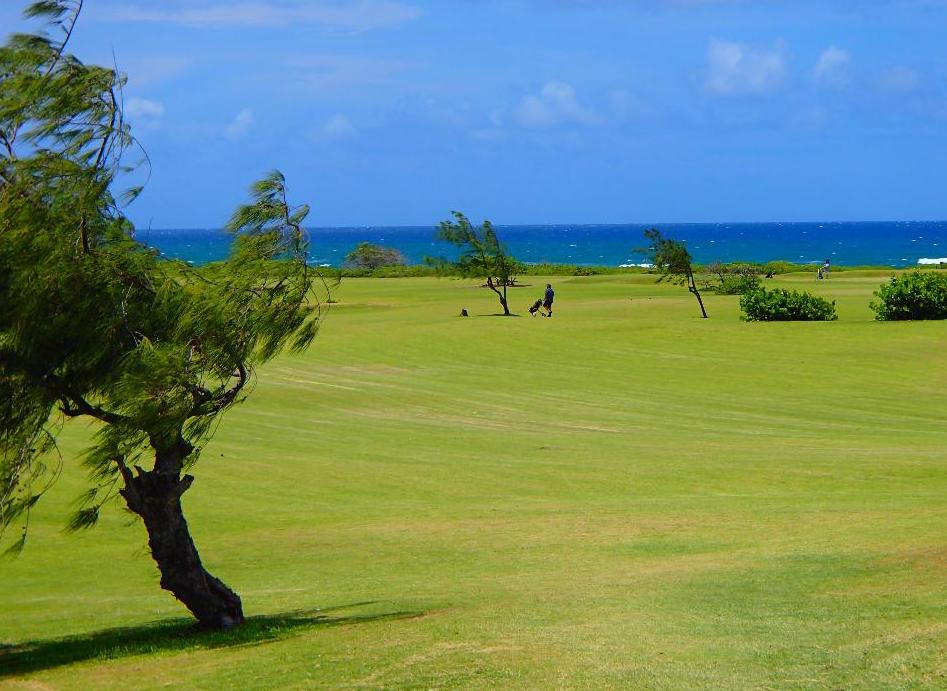 This sporty nine-hole golf course is charming and as affordable as they come. The yardage on the course is short and there are no riding carts available, so come prepared to walk and get some exercise. It definitely adds a level of responsibility and understanding of your yardage game when you have to walk to the ball. Playing the course twice to get your eighteen-hole game will also give you great practice, pulling upon your previous approach to the hole on your last round of nine.
In January 2017 the City and County of Honolulu has purchased 114 acres of oceanfront land on Oahu's North Shore, including the nine-hole Kahuku Golf Course, for $12.1 million, saving these lands from a planned development of luxury homes along the shoreline.
Practice Facilities
Driving range
Putting green
golf tuition
Golf Club Amenities
Junior discount
Credit card accepted
Clubhouse
Soft drinks & snack vending machines
Rentals
Clubs for hire
Trolley for hire
Weather forecast