Set between lake and mountains, the Annecy Lake Golf Club offers magnificent views and breathtaking views of Menthon Saint Bernard Castle.
Launched in 1953, Golf Club du Lac d'Annecy was created thanks to the initiative of local entrepreneurs and designed by renowed architect Cecil BLANFORD.
Theexceptional location of the golf club being in the heart of the "Roc de Chère" nature reserve is a very rare occurence in both golf and nature reserve history.
Throughout this exceptional site, golfers will experience a sense of calm and tranquillity as well as appreciating the beautiful views of the moutains and the lake. Lac d' Annecy Golf Club is a non profit-making association and makes the spirit of golf its priority.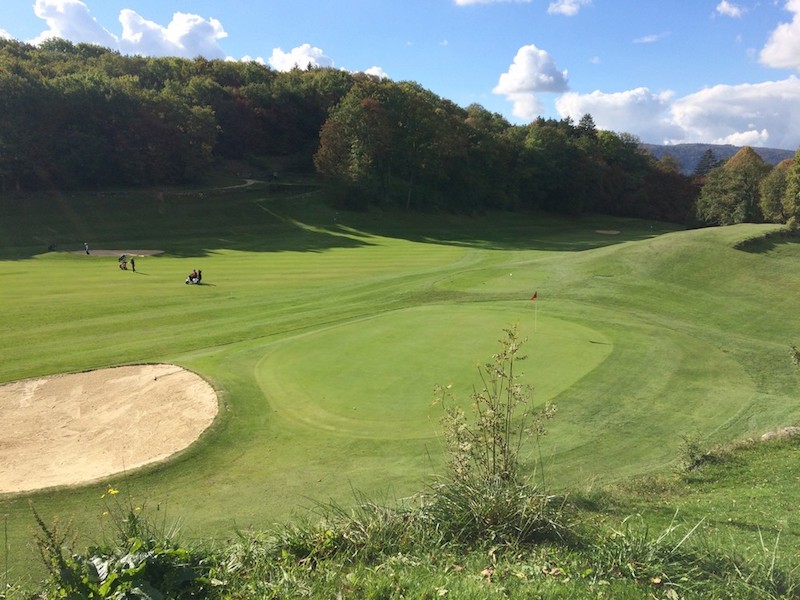 In the heart of an exceptional location, this hilly course is also a nature reserve overlooking Annecy Lake. As you play on the fairways, you will discover the magnificent views of the lake, the Menthon St Bernard castle and the surrounding mountains.
Hilly and technical, the Lake Annecy Golf Club has undergone numerous transformations in order to satisfy Sunday golfers and players looking for technical challenges.
Field teams work tirelessly to improve the quality of the course throughout the year. In this respect, the greens benefit from a particular attention and offer many challenges.
Practice Facilities
Practice
Putting Green
Golf tuition
Golf Club Amenities
Credit card accepted
Clubhouse
Restaurant
Proshop
Rentals
Weather forecast