Damme Golf & Country Club provides 27 holes, a Compact Course and extensive practice facilities – a wonderful package for every golfer.
The Main Course leads you past numerous natural water hazards in the unique Flemish polder landscape. The frequent doglegs will have you looking for the right club at each tee-off. And the brand-new President's Nine Course was also designed to make you think. When playing these nine holes you'll be rewarded for risks well taken between the sandy slopes of each hole. A fantastic challenge for the better player, yet fun and playable for those with less experience.
Finally, the Compact Course is, as the name suggests, short, and perfect for anyone taking their first steps in golf, as well as an excellent opportunity to play a quick nine or perfect your short game.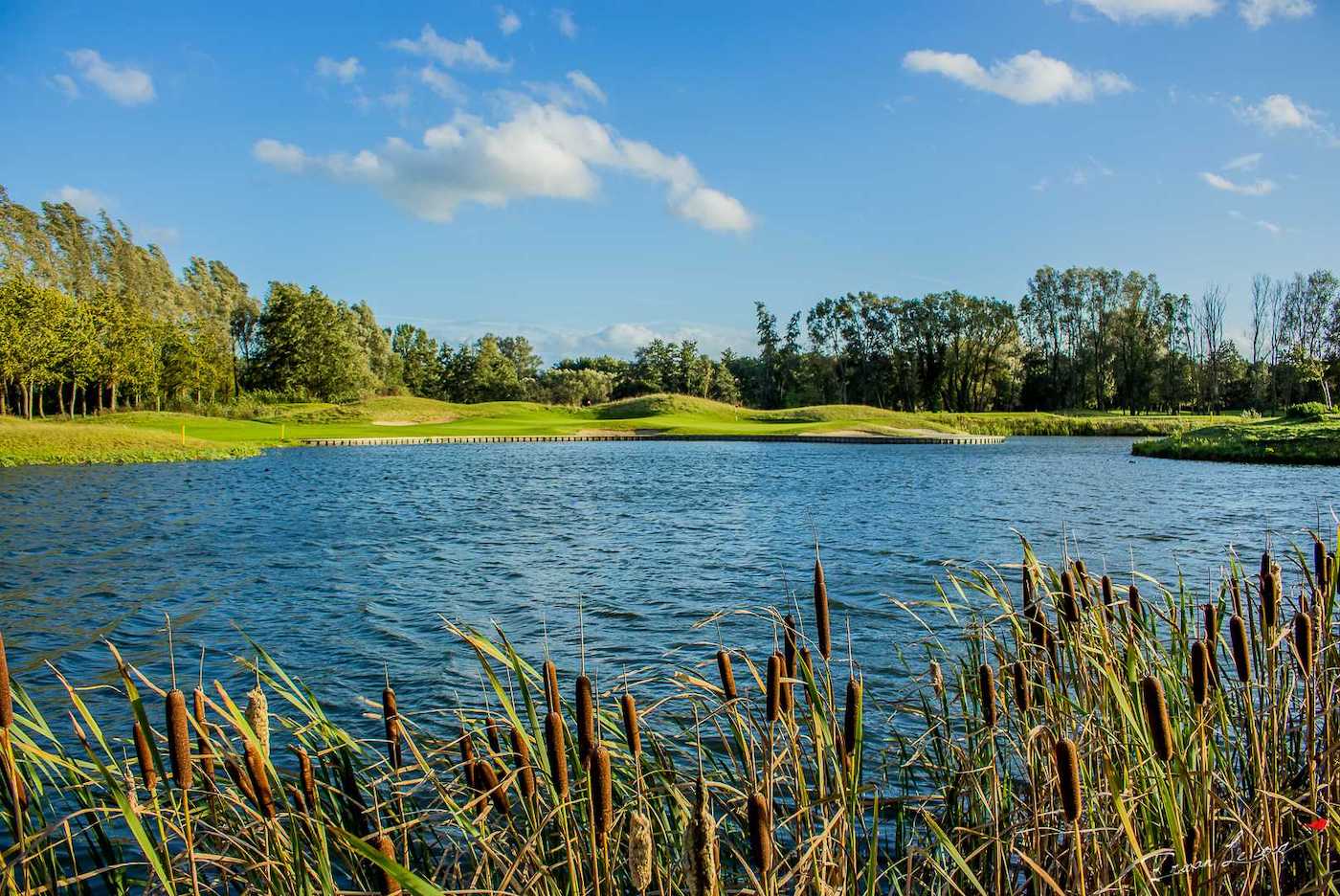 After this complete golf experience, the stylish clubhouse, housed in the Stockmans farm is waiting for you to become part of our club life, to relax on our terrace or to enjoy a snack or a full meal in our restaurant. Damme Golf offers quality and provides golfers with the perfect location to fully enjoy their favourite sport and the natural riches on offer!
More informations about Damne
The Damme Golf and Country Club is very proud of its past. The dog in the logo refers to the coat of arms of Damme, that originates from a legend.
In the Middle Ages, Damme, then still called Hondsdamme, was a harbour and had to be protected from the sea. While building dikes, labourers were haunted by the devil, in the guise of a stray dog. When one of the dikes burst, the labourers killed the dog and used its corpse to fill the hole. The devil and the rising waters were defeated. Damme was saved…
Practice Facilities
Driving range
Putting Green
Pitching Green
Golf academy
Golf Club Amenities
Junior discount
Credit card accepted
Clubhouse
Restaurant
Proshop
Private and corporate events
Rentals
Trolley for hire
Electro-cart for hire
Weather forecast