The Valley Club Of Montecito was built in 1929 by Alister Mackenzie and Robert Hunter and is regularly placed in the Top 100 Courses in America and Top 15 golf in California.
The Valley Club has an exclusive membership of about 300 and keeps the golf course in pristine shape. The Valley Club is tucked between the Pacific Coast and foothills of the Santa Ynez Mountains. This means you always have to take into account the impact both the ocean and the mountain will have on your putts. Putts break toward the ocean and away from the mountain. This is one of the most authentic MacKenzie designs with incredible bunkering, routing and green designs.
One of the defining characteristics of The Valley Club are the signature MacKenzie greens. In addition to the subtle breaks and the mountain/ocean effect, the greens are also small. Like at another MacKenzie course, Crystal Downs, you will find putting here difficult.
The other key feature of The Valley Club are the MacKenzie-designed bunkers, which he works into the course with his 'camouflage' effect very skillfully. Many are optical illusions. Often, what looks to be a greenside bunker is actually set back from the green.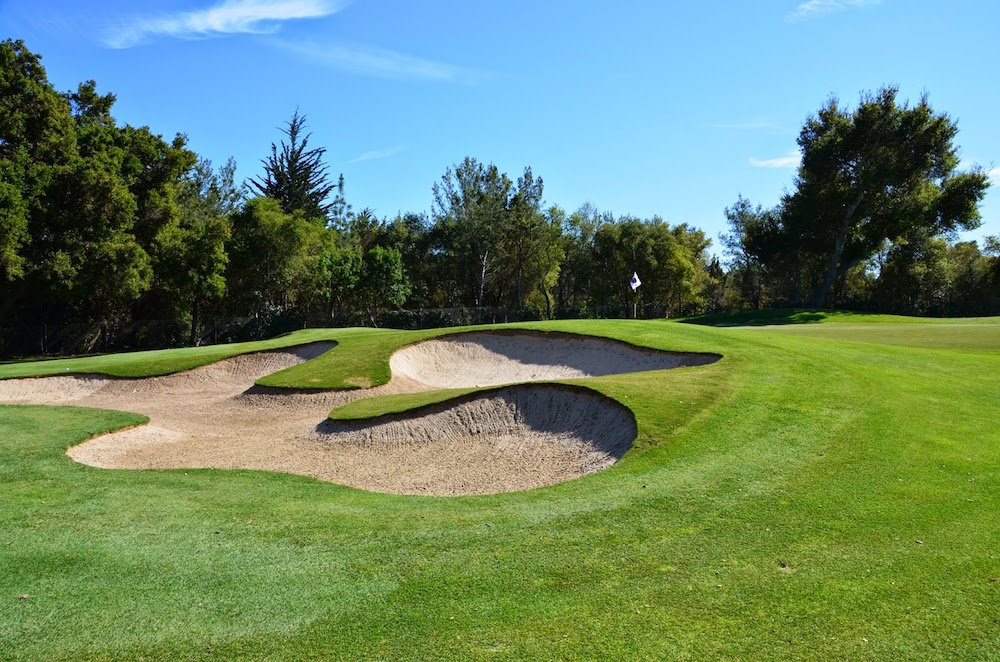 The first two holes and the last six holes play near the clubhouse. Holes three through twelve play across Sheffield Road and essentially in a little isolated canyon.
For our team, the best holes on the course are :
The 4th hole : This idyllic one shotter is 146 yards and plays downhill at that. The green is surrounded by lovely sycamores and is the very picture of serenity. And four bunkers surround the long green, the back half of which actually slopes away from the unsuspecting golfer. The shoulder of these bunkers makes a recovery shot to a short-sided hole location highly unlikely. Also, the sea breezes may not be felt in the enclosed tee area but can play havoc with the lofted approach shot. In many ways, this hole summarizes The Valley Club: charming and peaceful but requiring sound execution and thought. Such green complexes are in stark contrast to most being built today.
The 9th hole, a dog-leg right that plays from an elevated tee. If you hit your shot far enough to the left you have a good, but long, shot to an elevated green over a creek. The green and its bunkers slope severely down a hill. To the left of the green is a horse-farm, consistent with aristocratic nature of the neighborhood here.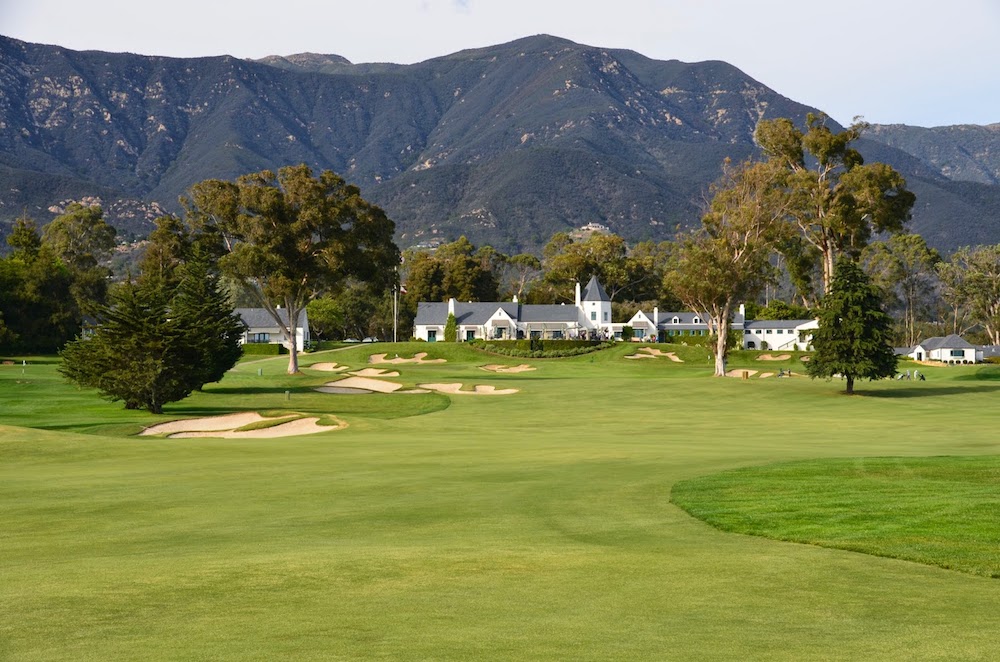 If you're lucky enough to play Valley Club Of Montecito, you will certainly enjoy your day.
Practice Facilities
Driving range
Putting green
Golf Club Amenities
Credit card accepted
Clubhouse
Bar & restaurant
Proshop
Tennis
Rentals
Golf cart
Weather forecast