The University of Michigan Golf Course was designed in the late 1920s by Alister MacKenzie, one of golf's all-time great architects. The regents unofficially opened the course in the fall of 1930 as the first golfers to play the new University of Michigan Golf Course. The course officially opened in the spring of 1931 and immediately drew praise as one of the finest in America. At the time of its opening, the University Golf Course became just the fourth course to be located on a college campus. The University of Michigan Golf Course is one of a select few MacKenzie-designed golf courses in the United States. The famed Augusta National is another.
A multi-million dollar renovation completed in the spring of 1994 restored the grandeur of the University Golf Course to the ranks of MacKenzie's other classics. Orchestrating the restoration was Arthur Hills, a Michigan graduate and one of the foremost golf course architects in America. As an admirer of MacKenzie, Hills understood his focus was not a new course in Ann Arbor but a return to MacKenzie's intent.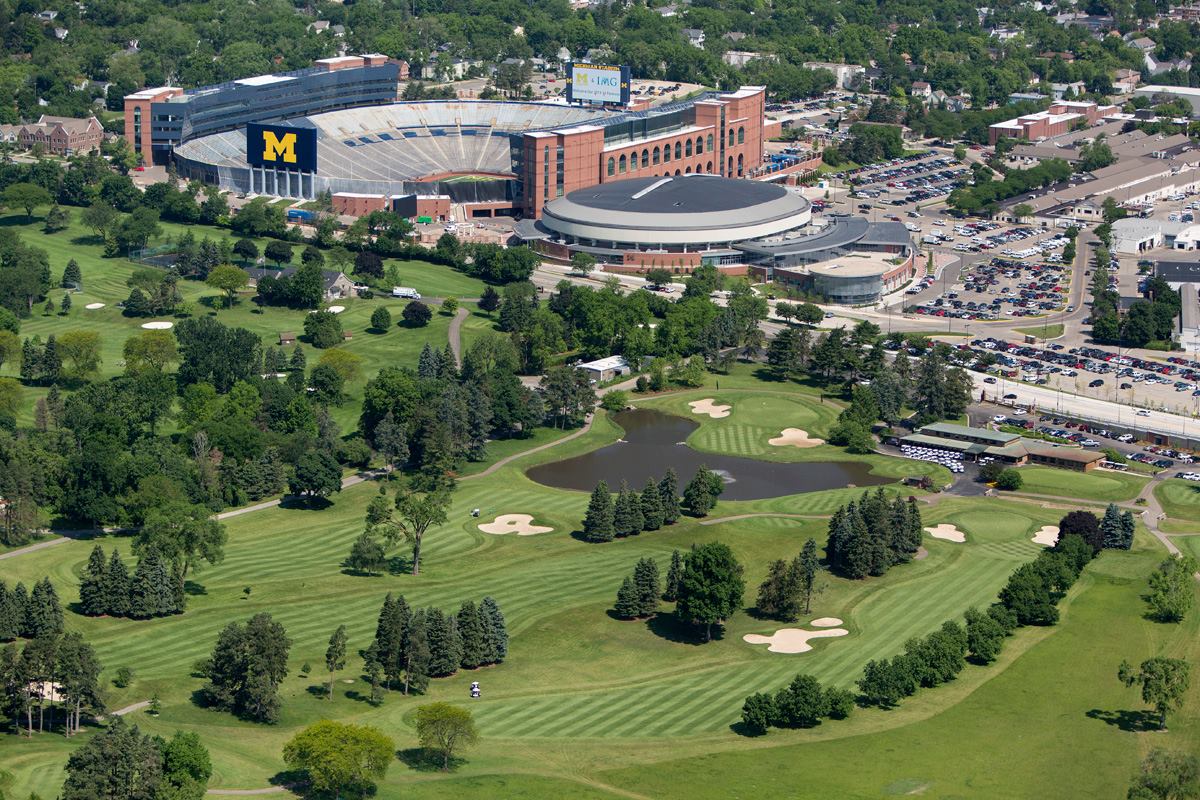 The renovation included the return of original bunkers, improved tree planting and placement, construction of stately tee areas and an improved irrigation system. A new practice range was added to assist Michigan's golf squads as well as a number of practice greens and sand traps. The popularity of golf carts necessitated large stretches of cart paths that partition landscaped medians around the course.
In addition to renovations on the course, the clubhouse also underwent a facelift. Team rooms, coaching offices and varsity locker facilities for both Wolverine women's and men's teams were added. The pro shop, lobby and refreshment areas were also reconfigured and decorated.
Practice Facilities
Driving range
Putting green
Golf Club Amenities
Junior discount
Credit cards accepted
Clubhouse
Restaurant
Rentals
Clubs for hire
Buggy for hire
Weather forecast