Golf architect Gary Browning laid out the original 18-hole mountain course at Stewart Creek Golf & Country Club in Canmore, Alberta on a spectacular site adjacent to the Three Sisters mountain range.
Browning didn't have his troubles to seek when constructing the course in the late 1990's as the project had to overcome a change of ownership as well as a number of environmental issues – and the fact that it was built over old coal mine workings didn't exactly help matters either!
The long par four 4th at Stewart Creek plays to a pulpit green and it's the favorite hole of many on a front nine that ends with a controversial short par four – some love the 9th for its quirkiness, others think it too contrived. On the inward half, the 11th is a tough three shot hole whilst the 294-yard 14th is a terrific short par four.
Stewart Creek's routing allows its tree-lined fairways to rise and fall effortlessly over a rugged landscape – even though there are some substantial elevation changes along the way – resulting in a solid, unpretentious mountain golf track.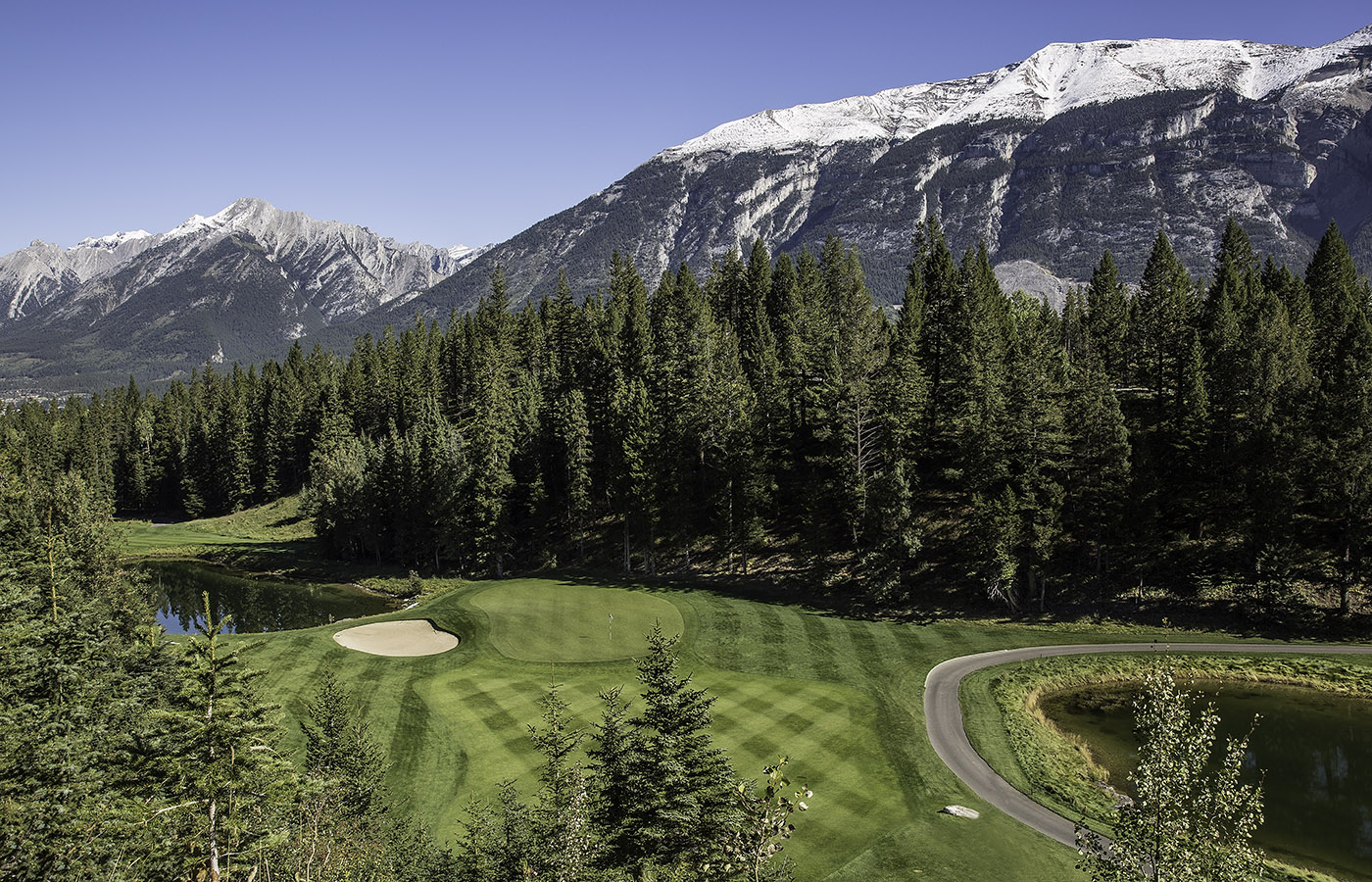 Why did the staff at Stewart Creek feel the need to redesign the 9th Hole?
The original par-4 design offered great views from the landing areas and, depending on your lie and angle to the green, a fun approach shot to the hole. There were some reoccurring issues that we felt could be improved. The tee shot did not fit well with the overall flow of the golf course. Most of our guests play the white tees and would hit a short to mid iron off the tee that would land in a very undulating and potentially unfair part of the fairway. We knew we wanted to offer better sightlines and improve the overall experience, and we knew in order to get it right we had to have [original course designer] Gary Browning craft the new design. We also knew that the club selection process from the tee and the severity of the lie on the approach shot was causing a pace of play issue that was often backlogging play on holes 7 through 9.
Practice Facilities
Driving range
Putting green
Golf academy
Golf Club Amenities
Club accepts credit cards
Clubhouse
Bar & restaurant
Proshop
Rentals
Clubs for hire
Trolley for hire
Buggy for hire
Weather forecast