Founded in 1892, with the help of Railway Company money, Silloth on Solway Golf Club was originally designed by Davy Grant. Over the years the course has evolved, with contributions from two great classic designers Dr Alister MacKenzie and Willie Park Junior. Silloth is famous for its affiliation with ladies' golf.
Recognised as one of the best courses in England, Silloth on Solway has hosted many major events including the English Amateur Championship and the EGU Mid Amateur championship. That comes as no surprise as its quite brilliant 18 holes of tough links golf promote stunning views and challenging golf holes to test even the best of golfer.
With its semi-blind shots, crumpled fairways, and punchbowl greens, Silloth bristles with old-fashioned character. It also provides the type of challenge that will test the shotmaking skills of the most accomplished modern-day player, especially if the wind blows fiercely.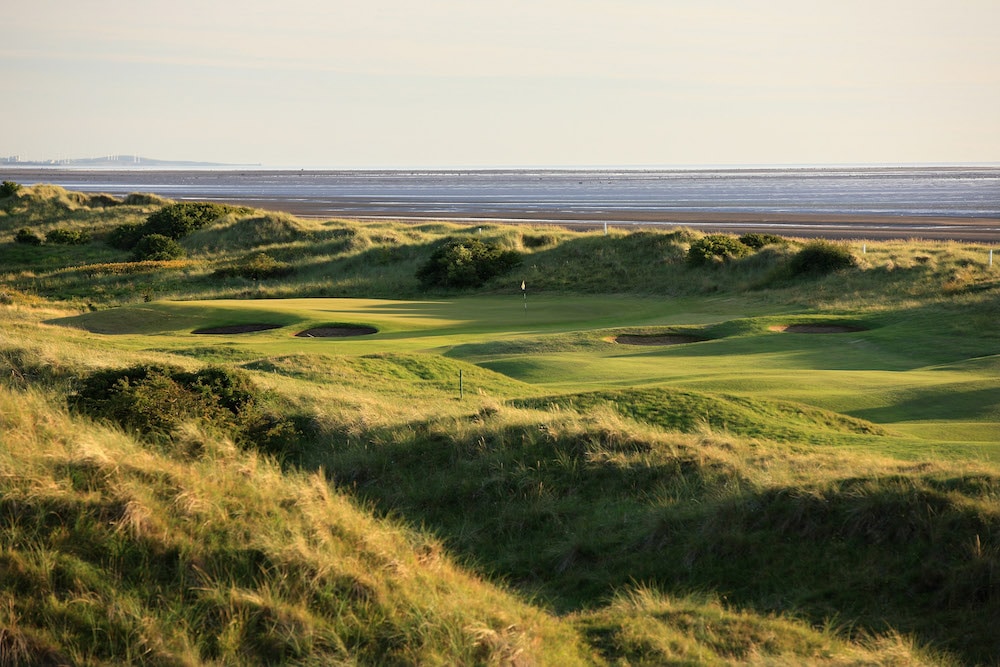 Among the best of its quaint and quirky holes are the short 9th, with its "Postage Stamp" green surrounded by deep pot bunkers, and the 13th, named "Hogs Back" on account of an eccentric saddle-shaped fairway. The cleverly angled 3rd and the precision-demanding 15th may be the pick of the more "conventional" two-shotters, and there is a strong quartet of par threes. But then there are no weak holes at Silloth on Solway: From first to last, this is a links that will continually interest and occasionally enthrall… golf poetry at its best.
Silloth on Solway may be a tough nut to crack, especially when the wind is blowing, but once played, it will have you returning again and again. No longer considered a "hidden" gem, now regarded as the much celebrated crown jewel of Cumbrian golf.
Note that you have to make an extra special effort to get to Silloth on Solway Golf Club because it is located in one of the most remote and isolated places in England, at the mouth of the Solway Firth. When you get to Silloth, it's a surprise to see the nearby industry that slightly blots an otherwise perfect landscape.
Practice Facilities
Driving range
Putting green
Golf tuittion
Golf Club Amenities
Credit cards accepted
Clubhouse
Bar & restaurant
Proshop
Rentals
Trolley for hire
Buggy Hire - £30 per round
Weather forecast