São Fernando Golf Club is one of the most famous golf courses in Brazil, situated in a southeastern part of the country, near the metropolitan area of Saõ Paulo. São Fernando Golf Club was formed in 1958 and members played on a 9-hole course before an additional nine holes were added in 1969. Located around a 40-minute drive from the city centre of São Paulo (but it will depend the traffic), the course here offers a stern examination of golfing credentials in perfect parkland surroundings.
Regarded as one of the best golf courses in Brazil because of its impeccable maintenance and the technical requirements of its design, São Fernando Golf Club has been the venue for some of the most competitive tournaments in Brazil. From the tee box, it is possible to have a complete view of the fairways and the greens in almost all the holes. From the tee box of the 10th hole, for instance, the back nine can be visualized almost completely.
The design of the course is well diversified: there are right dog legs, left dog legs, short and long holes. The only certainty is the ten lakes that compound the course, since they have the mysterious power of attracting wandering golf balls. On the 14th hole, for example, there are two lakes running on both sides of the fairway.
Clubhouses rarely feature in course appraisals but São Fernando's extravagant changing rooms, complete with home theatre, massage parlour and sink-in sofas are definitely worth a mention if pampering before and after a round is part of your golf game.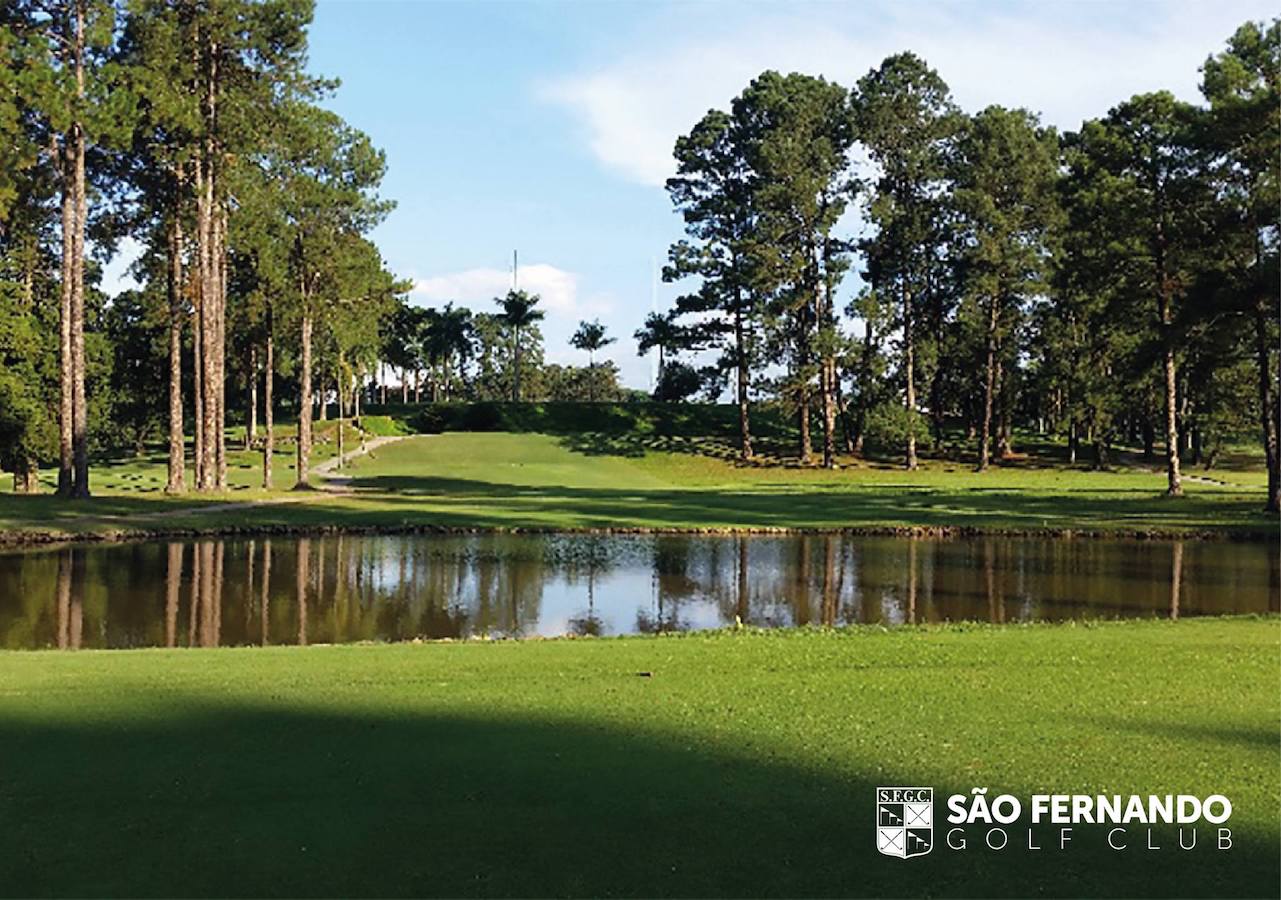 Note that São Fernando Golf Club is a private club and access to the course is restricted to members and their guests.
Practice Facilities
Driving range
Putting green
Short game area
Golf tuition
Golf Club Amenities
Cubhouse
Restaurant
Proshop
Rentals
Weather forecast