RACING CLUB DE FRANCE GOLF CLUB,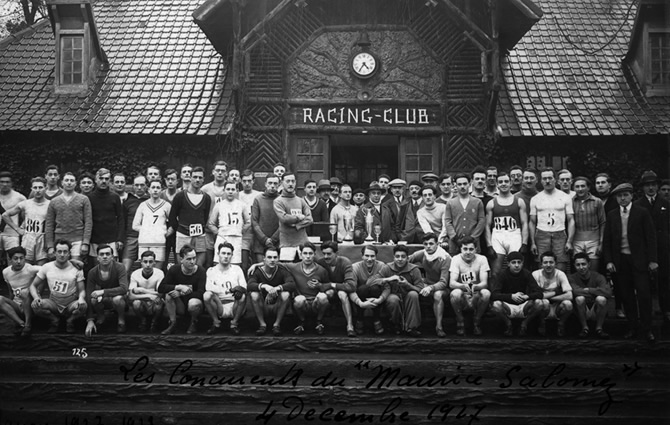 Racing Club de France was founded by a group of students from the Condorcet High School in April 20, 1882. Headed by Ferdinand de Lesseps, the new entity will take, three years later, its final name: Racing Club de France.
In 1901, an enterprising, visionary, diplomat man and brilliant golfer, Pierre Deschamps, with a few friends decided to create the Golf de Paris and acquired the Boulie farm next to Versailles, to build the first golf course in Paris.
The Golf Course will quickly take off and will host in 1906 the first Open de France, 19 others will be hosted by the Racing Club de France until 1986. In 1907 Arnaud Massy, the golf pro of the club won the Open de France and the British Open (no other French golfer has redone it).
THE GOLF OF THE BOULIE: GREEN ECRIN,
Paradise golfers, this huge lot of 106 Hectares is located twenty minutes from Paris, at the gates of Versailles, it offers a warm and friendly for its 1500 members. The golf of La Boulie is a real reference in the world of greens. It is one of the rare clubs to offer three magnificent courses: two 18 holes (the Valley – par 72 – 5995m) (the Forest – par 72 – 6247m) a 9 holes (the Coteau – par 27 – 1086 m). During the Second World War, the course is requisitioned and serves as a military field. In 1951, the RCF decides to acquire the domain and the site then becomes the golf of Boulie.

In 1909, the Triumvirate (Braid, Vardon, Taylor) which counts twelve British Open to his credit moves to La Boulie for the Open de France. In 1913, the president of the Golf proposes to the USGA to make a meeting France-USA on the course of the Boulie. This match was the beginning of the Ryder Cup.
White
SSS 72,8 Slope 138 – 5995 m
Yellow
SSS 71,2 Slope 135 – 5698 m
Blue
SSS 74,7 Slope 137 – 5243 m
Red
SSS 73,4 Slope 138 – 5062 m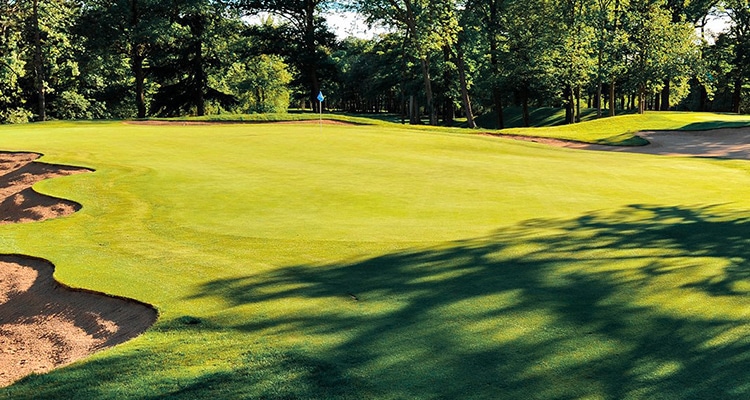 White
SSS 73,9 Slope 141 – 6247 m
Yellow
SSS 72,4 Slope 126 – 5898 m
Blue
SSS 74,8 Slope 130 – 5294 m
Reds
SSS 73,4 Slope 120 – 4987 m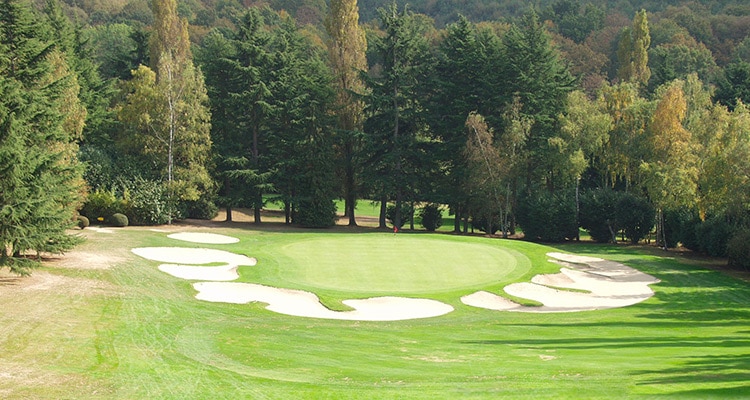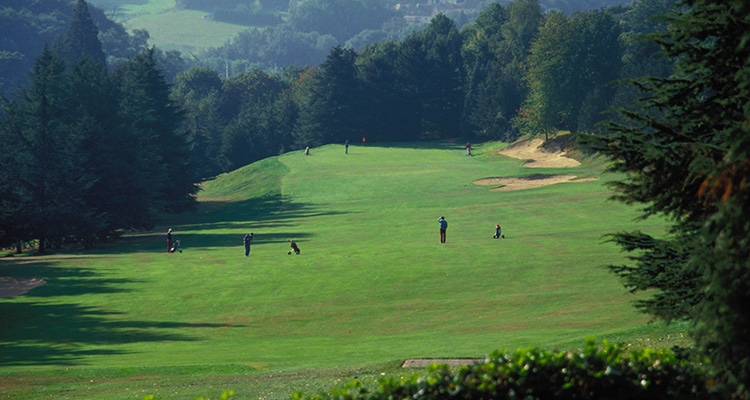 Visitors are welcome during the week. During the Week-end, only members and guests can play.
Practice Facilities
Practice
Putting Green
Pitching Green
Practice bunker
Golf tuition
Golf Club Amenities
Junior discount
Credit card accepted
Clubhouse
Restaurant
Proshop
Conference room
Tennis
Swimming pool
Fitness
Rentals
Clubs for hire
Weather forecast