Lakeview Vientiane Golf Club is a modern resort course located within Vientiane City (Laos). Designers have used clever mounding and earthworks to transform a flat field into an exciting and challenging golf course.
Now a series of human-made lakes frame each hole. The undulated greens are surrounded by steep bunker complexes to ward off approaching shots and keep scores above par. Lakeview Vientiane is well maintained and uses the latest in Paspalum grass to keep playing surfaces constant throughout the year.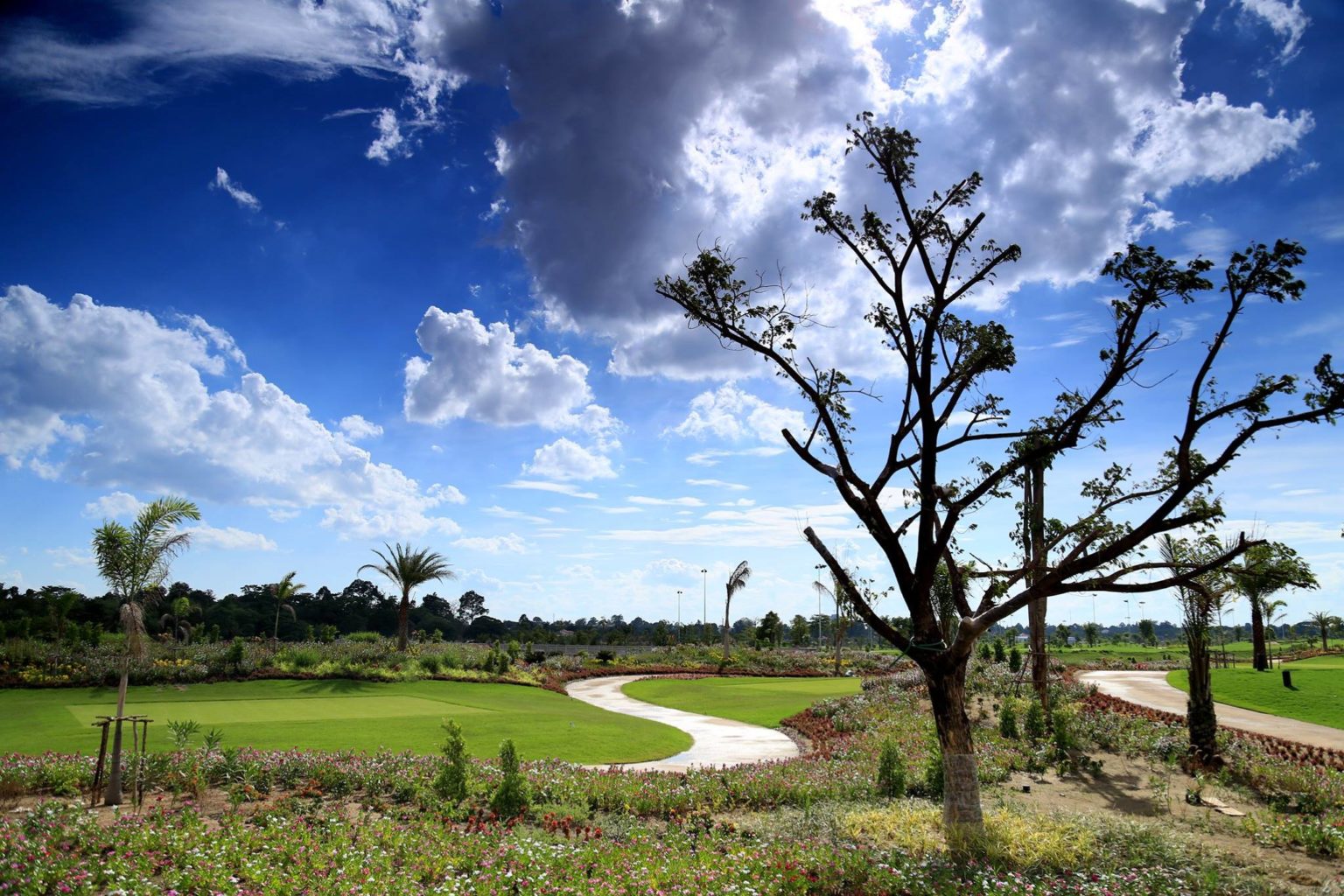 The Lakeview golf course is more interesting than most due to many of the trees that come into play. Service enhancements and other facilities bring the Lakeview Vientiane Golf Club up to the highest standards in Laos.
Practice Facilities
Driving range
Putting green
Golf Academy,
Golf Club Amenities
Club accepts credit cards
Clubhouse
Bar & restaurant
Proshop
Rentals
Clubs for hire
Golf cart for hire
Weather forecast