Kukui'ula Golf Course is a private club in southern Kauai designed by renowned architect Tom Weiskopf that features some of the finest ocean views on the island. Tom Weiskopf did something very special when he came to Kukuiula – he relaxed. The result is a signature 18-hole design that everyone can enjoy.
The course cuts through gardens and orchards as the routing tumbles across the undulated Kauai landscape. The elevated terrain offers ocean views throughout the round with none quite a impressive as the 13th and 14th holes that play toward earth's largest water hazard. Weiskopf's artistic bunkering filled with brilliant white sand adds to the visual experience at Kukui'ula while the design creativity around the greens allows for players to utilize either aerial shots or bump-and-run shots to maneuver their ball near the hole.
The finishing hole at Kukui`ula golf has everything you would want in a great finishing hole: opportunity and drama. A wide variety of outcomes should be expected on this fantastic par five finishing hole. Whether you need a birdie on the last to win your match or just needed to make a bogey and ended up with a triple to shoot your best score, the 18th hole at Kukui`ula golf promises to provide a thrilling finish to you're a wonderful set of 18 holes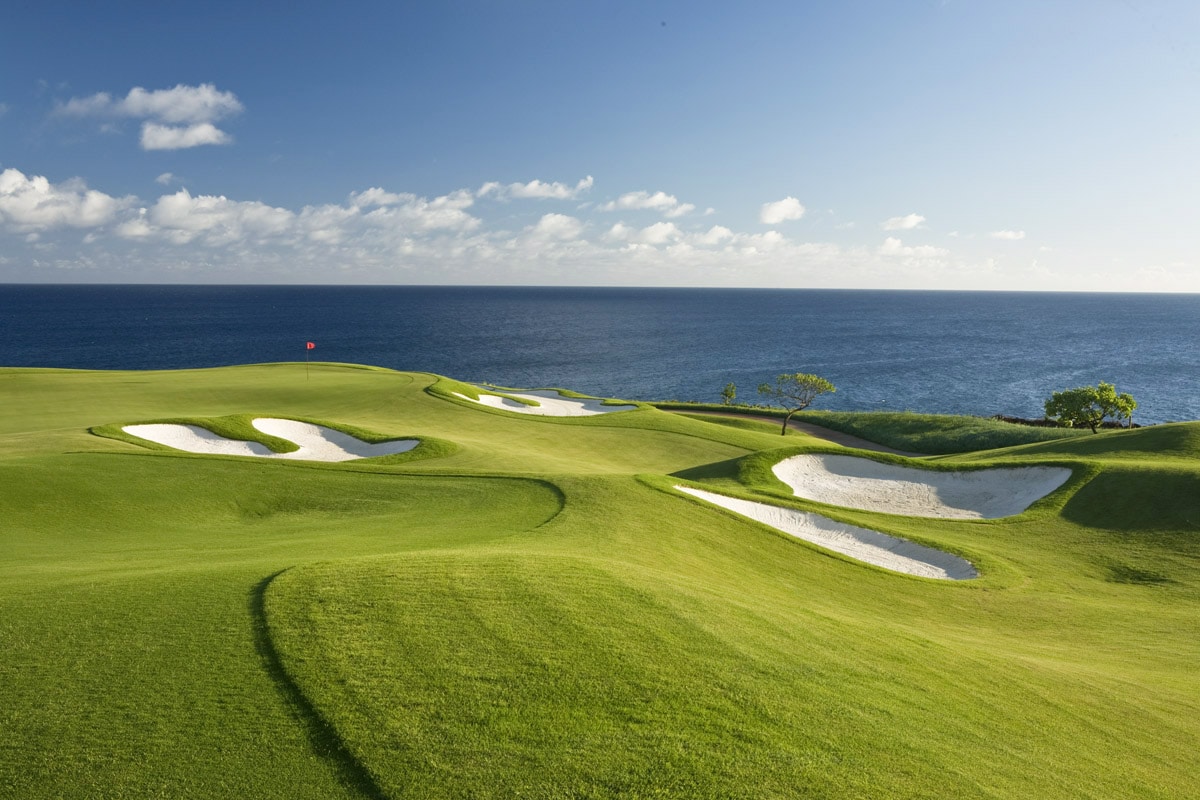 With its dedication to Mother Nature, Kukui'ula boats a large community farm and 20 acre lake. Members enjoy the farm-to-table dinners where items ranging from bananas to pineapple and from papaya and various herbs are served after being freshly harvested from the earth. Kukui'ula is clearly one of the finest clubs in Hawaii and one of the most impressive layouts the islands have ever seen.
The reward of shots well-played: a pin with a view; the welcoming Plantation House and the superbly comfortable Golf Clubhouse.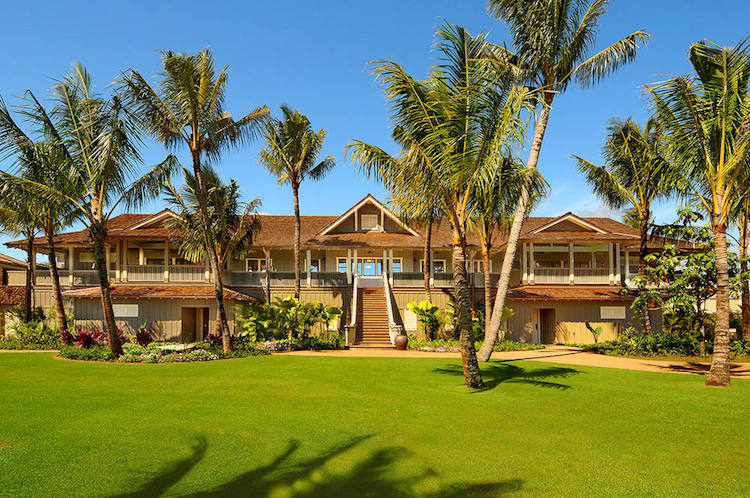 In addition to having 18 holes with an ocean view, the golf course features dozens of unique tropical plants and trees including several different types of palms, monkey pod trees, banana trees, coffee and pineapple plantations, lychee, citrus and star fruit orchards as well as macadamia and kukui nut trees.
Practice Facilities
Driving range
Putting Green
Golf tuition
Golf Club Amenities
Credit card accepted
Clubhouse
Restaurant
Proshop
Private events
Spa
Fitness
Rentals
Golf cart
Weather forecast