Golf d'Hossegor is
one of the great classics on the Basque coast with a layout reminiscent of traditional British inland courses where the hazards are primarily trees and bunkers.
Built by Tom Morrison this classic golf course complete with superb old-style clubhouse, boasts the best golfing restaurant in the region.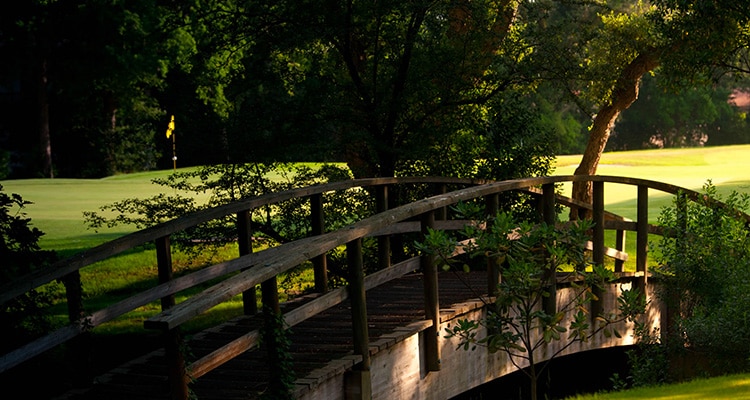 On a site so obviously made for golf, there was hardly any need to shape the terrain, therefore since the 1930's, the course looks and feels as young as ever. We reiterate our original observations by suggesting more adjustments to the needs of modern play by shifting the fairway bunkers on the par 4s, that tend nowadays to penalise mid handicappers more than anyone else.
The course is flat and plays beautifully all year thanks to the sandy sub-soil. Clearly visible hazards, a variety of neat greens make this a fine test of golfing ability and strategy. This is a course that conceals its real difficulties beneath a cheerful exterior.
An excellent venue for tournaments and all dedicated golfers, where it is always fun to get back to the long-neglected details of golf.
Practice Facilities
Practice
Putting Green
Pitching Green
Practice bunker
Golf tuition
Golf Club Amenities
Credit card accepted
Clubhouse
Restaurant
Proshop
Conference room
Rentals
Trolley for hire
Weather forecast