The Calgary Golf and Country Club's course beside the Elbow River is the oldest private course in Alberta still being played.

Although the Club was formed in 1897, it wasn't until 1910 that the membership bought about 100 acres from the CPR and moved from their last temporary course near today's Elbow Park School.
The new clubhouse and course opened in 1911 with 15 of its proposed 18 holes ready for play. The opening day celebrations and tournament attracted golfers from Fort Macleod to Edmonton.

In 2011 the Club held a 100 Years of Golf by The River Celebration with commemorative parties and a tournament partly played with hickory club
Holes are laid out on a tight, 126-acre site with the back nine holes enclosing the front nine as they fan out in an anti-clockwise direction from the clubhouse. The Calgary course is also noted as the first in Canada to have irrigation installed on its fairways.
About the holes we love at Calgary Golf & Country Club
The opening hole climbs up the river bottom that you drove into down to the clubhouse. At 460 yards, it's a short par 4, but probably plays 40 yards longer because of the nature of the hole.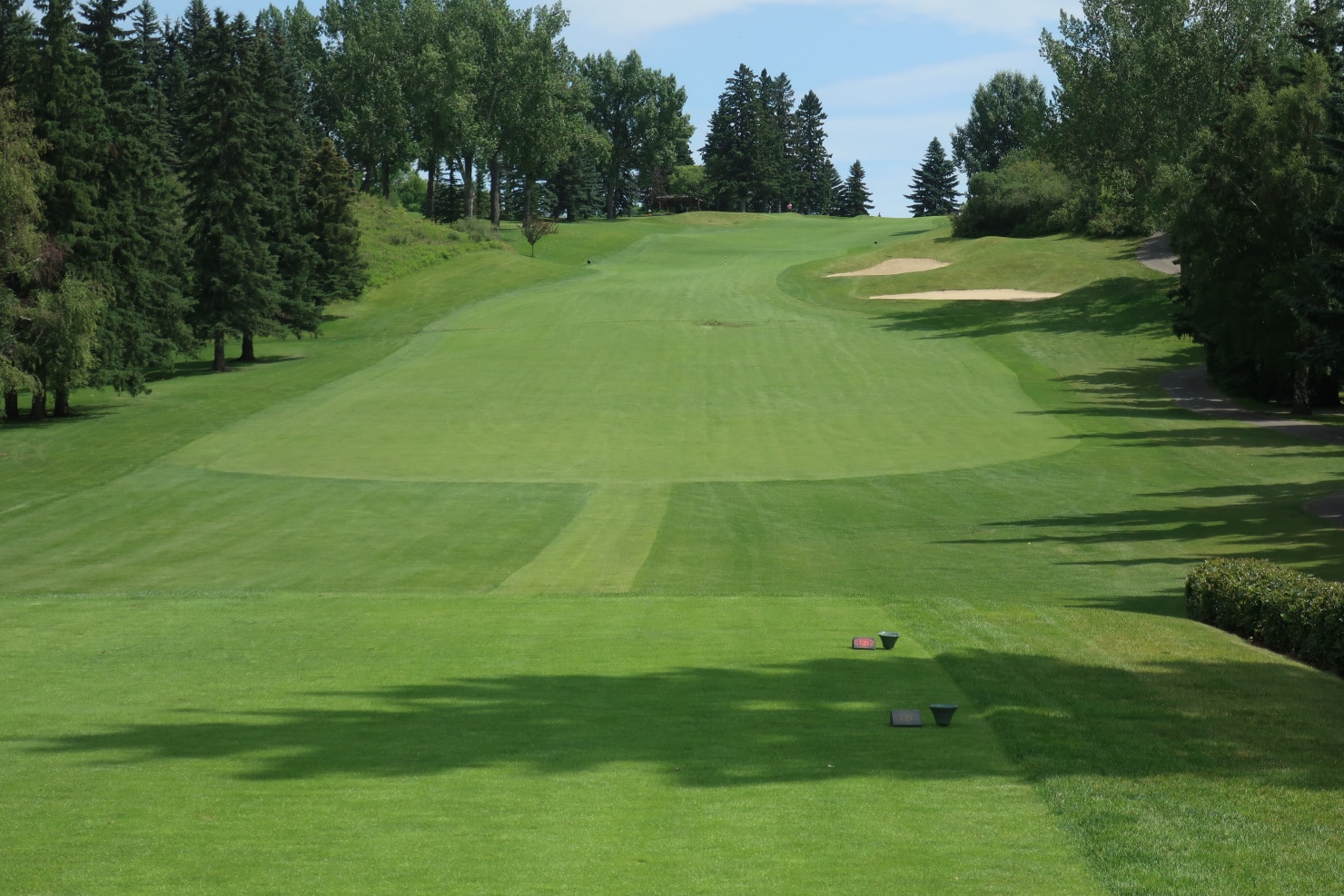 The 12th is a longer par 5, playing just shy of 600 yards tipped out. The landing area features some of the best undulating land on the golf course, but keeping it right near the bunker on the upper side leaves the easiest approach in.
The 17th is maybe the best hole so far, a 194 yard par 3, slightly downhill to a wild green complex. Like, really intense. A lot of movement here.
Note that the club is private but Golf is an extremely popular sport in Alberta and around 75 courses lie within a one-hour drive of Calgary, giving golfers a wide range of places to play.
Practice Facilities
Driving range
Putting green
Golf academy
Golf Club Amenities
Clubhouse
Bar & restaurant
Proshop
Rentals
Weather forecast