Located in beautiful County Durham, Barnard Castle Golf Club is located just one mile north of the town centre. The parkland course is noted for its natural surroundings including water hazards running throughout.
The Par 73 course at Barnard Castle Golf Club offers a sometimes difficult, but always fair, test of golfing skills. Its stunning views, including some delightful natural water features, will inspire you to meet the challenges ahead with determination, enthusiasm, confidence…
At the first hole, ease yourself into the battle against mediocrity with a careful long iron or three-wood off the tee to expose the large oval green. Watch out for the beck running across the front. A good drive on the short uphill par-5 second will leave a straight second – and a short third to the green.
The fourth will test your accuracy. Although the beck shouldn't cause any real problem coming off the tee, avoid the bunker on the left side of the fairway. A careful shot to the right will open up your approach to the green – with a further shot to the green over the water. After several interesting holes, the 165 yard par-3 eleventh requires careful club selection on the slightly uphill approach to the two-tier green. If you need a challenge, then the 368-yard fifteenth is trickier than it looks. With out of bounds to the left, your drive should be considered. Indeed, a little extra consideration is desirable if you wish to avoid the devilishly placed bunkers on either side of the fairway.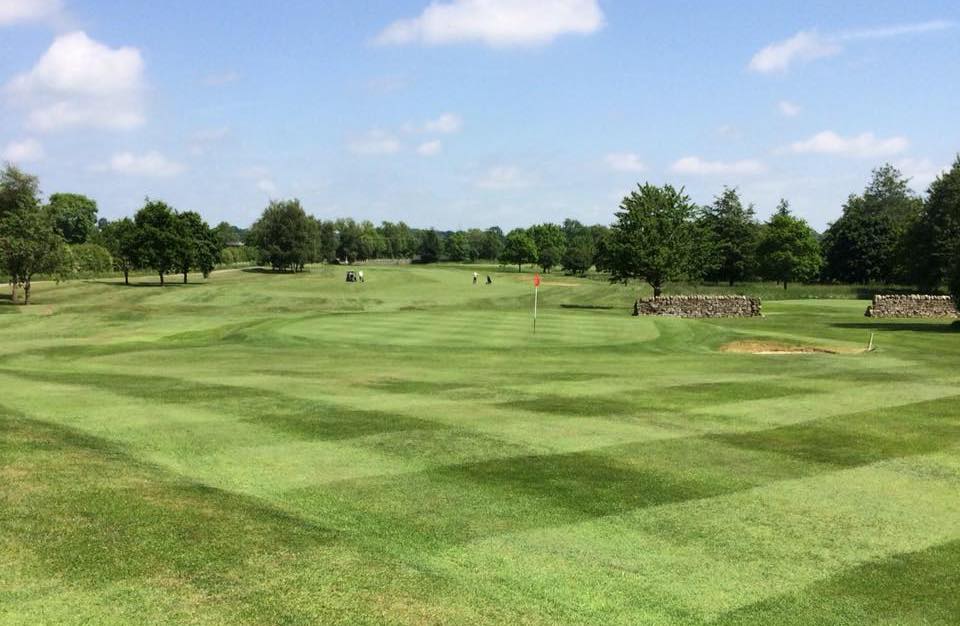 At the sixteenth, you could whack it over the corner of the right-angle dog-leg and then flick it over the burn to arrive on a nice big green. Alternatively, you could play an iron into the corner of the dog-leg and approach the green with a short iron. either way there's a birdie chance in the offing. Whilst a forest of trees makes things difficult down the right at the next, the news is little better on the other side – thanks to an overhanging specimen. Head for the centre of the fairway with a slight draw, leaving a short iron over the burn to a nice wide green – with the 19th in sight!
Practice Facilities
Driving range
Putting green
Golf Club Amenities
Credit cards accepted
Clubhouse
Bar & restaurant
Proshop
Rentals
Trolley for hire
Buggy for hire
Weather forecast