Sprawled across 320 acres of the Ak-Chin Indian Reservation, Ak-Chin Southern Dunes Golf Club provides a welcoming, laid-back ambiance.
The championship Australian Sand Belt-style golf course sits on 320 acres of land that was once a part of Ak-Chin's original May 1912 reservation before it was removed by Presidential Executive Order in late 1912. Nearly 100 years later, in 2010, the Community recovered its sacred land when it purchased the Brian Curley and Fred Couples designed facility after it was originally developed as a private club. The course currently boasts several coveted accolades that include Golfweek's list of the "Top 100 Resort Courses," "Best Courses You Can Play," and "Top Casino Courses," as well as Golf Magazine's list of "Top 100 Courses You Can Play."
A 2014 renovation transformed Ak-Chin Southern Dunes into a more player-friendly venue while maintaining the integrity of the game at this championship-level course.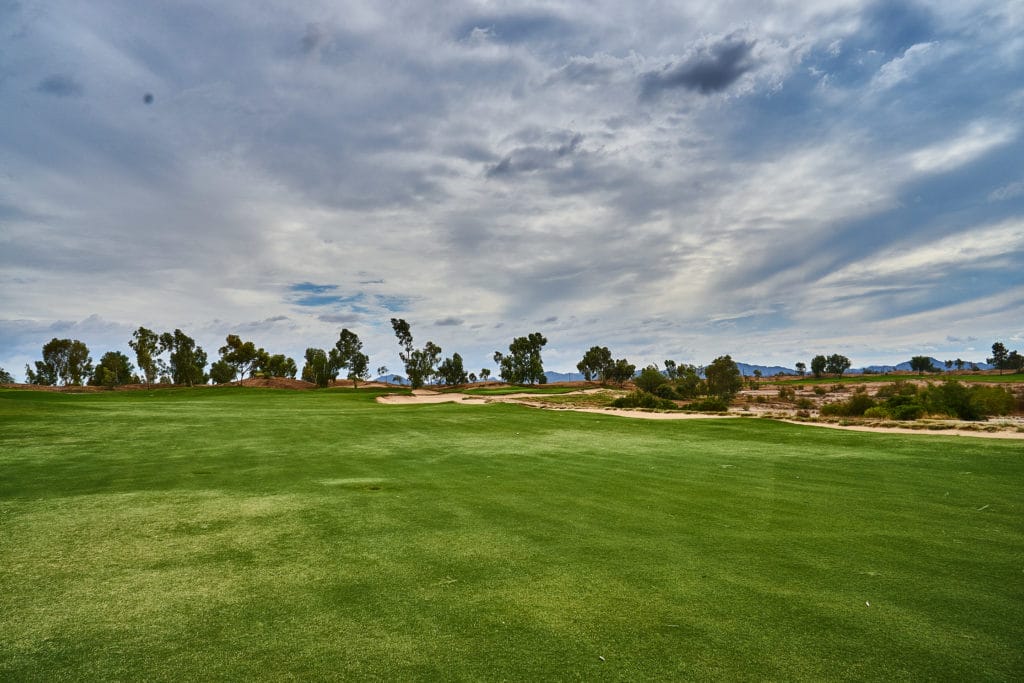 The course could be characterized as fairly forgiving, with generous fairways, large rough lines, and large greens. You could play from almost anywhere on the course save the two water hazards on the course. Because of this, the defense of the course was bunkering and slope on the green. The course itself was very flat, which will allow you to laser bunkers and trouble off the tee in order to get yardages. Almost all of the greens are visible as well, so you could see any trouble or tiers. In a nutshell, you will not have the excuse of not knowing what will be in front of you.
For us, the best hole on this course is certainly the 16 th. Double dog-leg par-5 with great bunkering, fairway movement and aesthetics. What makes a great three shot proposition are abundant choices. Here the tee shot can be positioned left for extra room in the fairway, or right where the turf drops into long and flanking bunkers and waste area. Either choice comes with its own set of "nexts" as the golfer works toward an approach.
Carved from a flat site, designers were masterful in shaping movement that is both subtle, yet bold when needed. At the green, tucked around a button hook bend to the right, a gaping bunker awaits the bold attempt to the green, especially one from a long way off and not the controlled, short iron third that is "supposed" to be the customary play into a par-5, three-shotter.
Practice Facilities
Driving range
Golf tuition
Golf Club Amenities
Club accepts credit cards
Clubhouse
Bar & restaurant
Proshop
Swimming pool
Rentals
Buggy for hire
Weather forecast